The MARS experimental farm is an innovative research center that allows us to test ingredients for feed, water treatments and other methods for aquaculture. The facility consists of three recycling systems (RAS), where it is possible to adjust the environmental parameters for salinity (0-40 ppt) and temperature (5-35 ° C), depending on the needs at any given time.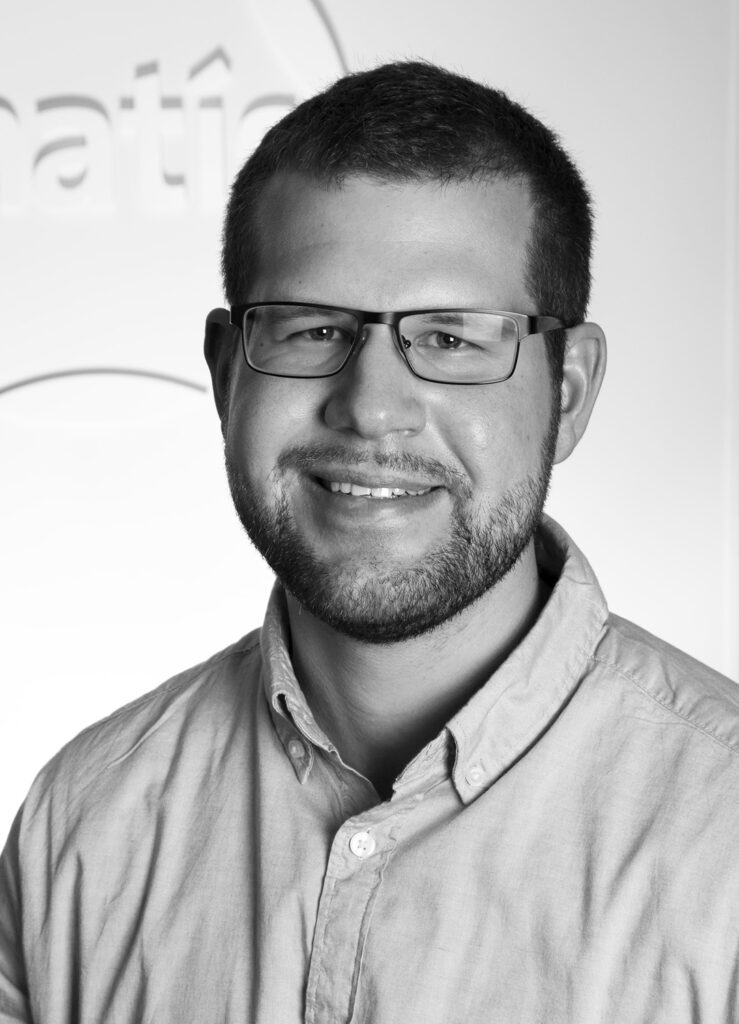 Contact
Sven-Ole Meiske
Specialist
sven-ole@matis.is
Contact
Georges Lamborelle
Station Manager MARCH
georges@matis.is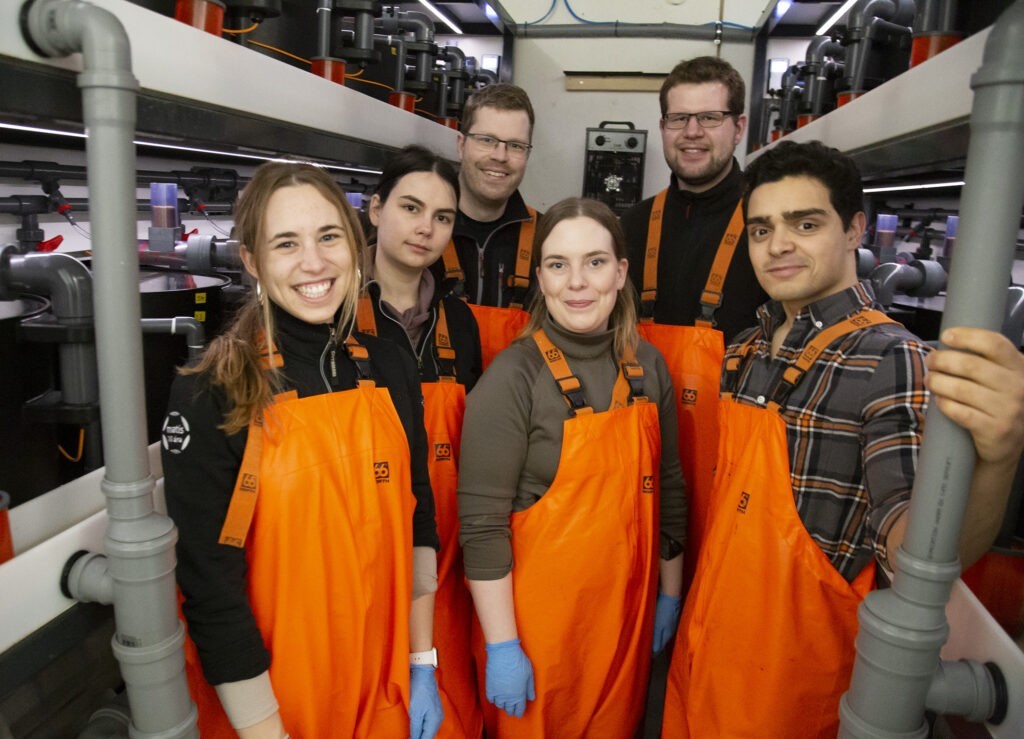 All systems are equipped with an automatic feed system that can deliver feed to each tank individually. All systems are also equipped with a water treatment system consisting of solid waste removal equipment, ultraviolet disinfection, biofilter, ozone protein chemistries, temperature control and oxygen control.
Environmental monitoring and the closed nature of these systems provide a unique opportunity to work with a wide range of major aquaculture species. In the last 10 years, experiments with Atlantic salmon, rainbow trout, char, tilapia and white-tailed prawns have been successful.
The RAS systems are becoming increasingly important in the aquaculture sector and these facilities also provide an opportunity for research to further improve their utilization.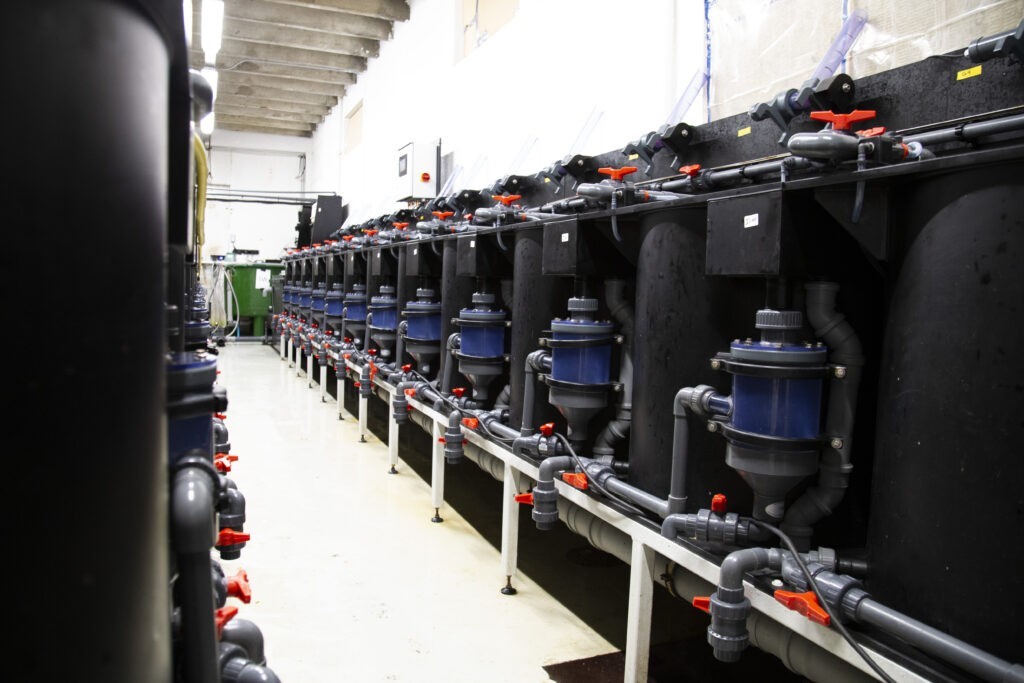 The small system (RAS-200)
The most experienced system in MARS is the RAS-200, operated since early 2019. It consists of 36 black tanks with a white bottom, each 200 liters in volume, for a total of 8.5 cubic meters of water in the entire system. The strength of this RAS system is its flexibility, as each series can be controlled independently or combined with others, allowing MARS to run multiple experiments on different variables, research methods and types simultaneously. Salinity, temperature, oxygen and nitrogen waste can be adjusted effectively to suit the specific needs of each project. This system can support testing of adult shrimp and fish (≤400 g) of various species but is specialized for white-tailed shrimp and salmonids. Each tank has programmable automatic feeders and is connected to a solid collection device, making this system ideal for growth experiments with accurate feed intake measurements. Various other diagnoses can also be performed, including histology, intestinal microorganisms, organ samples and more.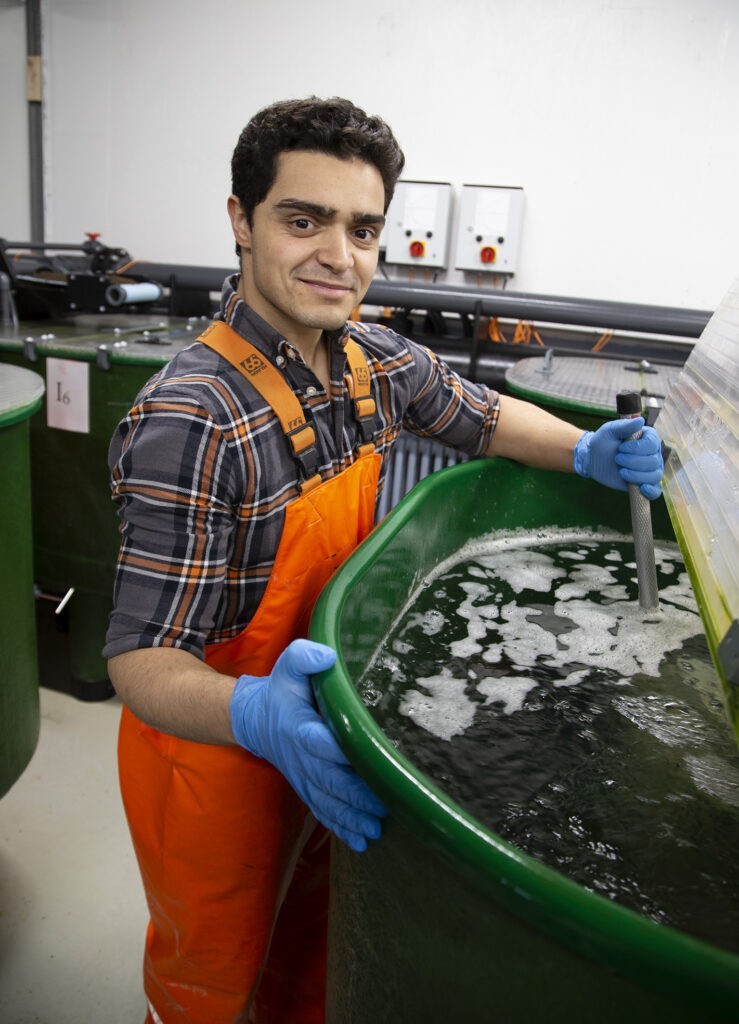 The large system (RAS-600)
The RAS-600 consists of 24 green tanks, each with a capacity of 600 liters, for a total of 20 cubic meters of water in the entire system. This system is designed to accommodate fish from 40 g, up to 2 kg, which allows MARS to test fish of very different sizes. The temperature and salinity of the system can also be largely controlled here, but this RAS is usually maintained at 33ppt and ~ 10 ° C, as it is ideal for simulating the marine environment for large fish. Each tank is also equipped with an automatic belt feeder and connected to a solid collection system that can be used as a feed collector for non-eaten feed. Therefore, accurate feed intake measurements are possible, and as a result, the RAS-600 is excellent for running growth and digestibility experiments among a variety of other experiments.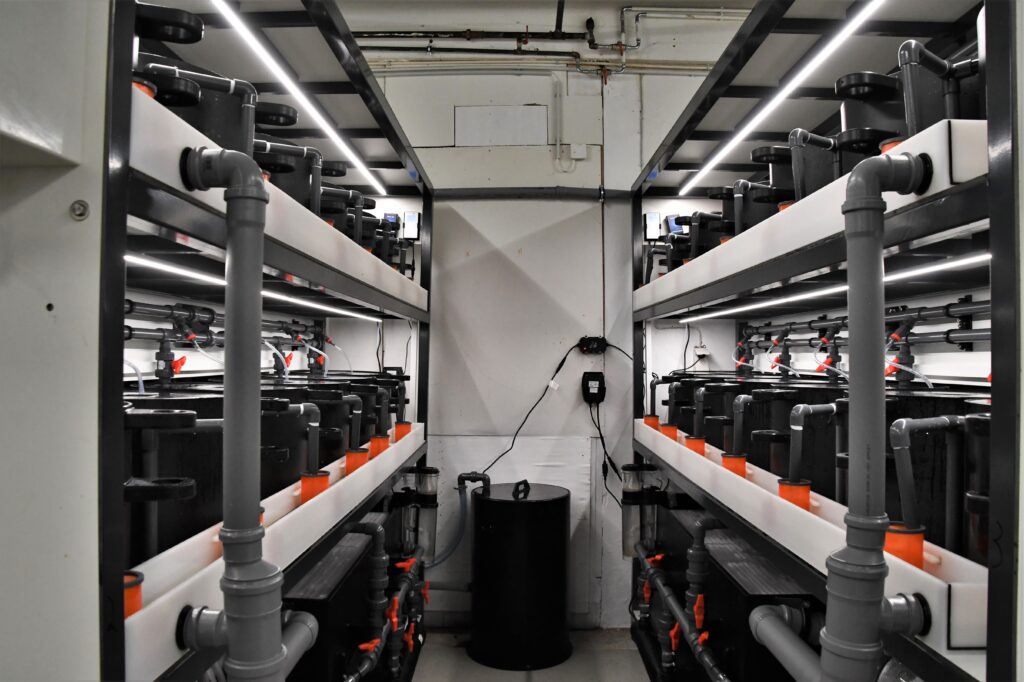 The small system (RAS-50)
The latest addition to MARS is the RAS-50, which has been in use since January 2022. This system consists of 48 black tanks with a white bottom, each with a capacity of 50 liters. The system is divided into 4 rows with 12 pots each, which can be combined into 2 units of 24 or 4 units of 12, each containing a total of 1 cubic meter of water. This unit setup supports a test design that can compare different environmental conditions and feed composition simultaneously, where temperature, salinity and other variables can be changed effectively to create the desired conditions. RAS-50 is designed for shrimp of all sizes and experiments with many species of fish weighing <40 g body weight. Each tank is also equipped with programmable feeders and collectors for solids, making them perfect for growth tests and a number of methods for tissue samples.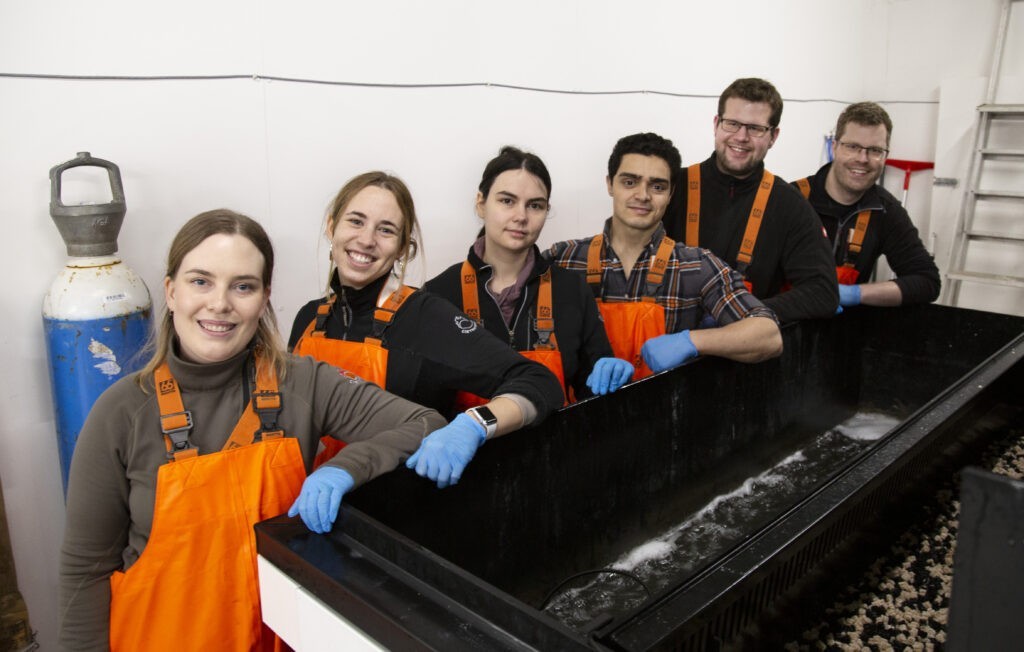 Feed production
The MARS team has extensive experience in producing feed using a wide range of ingredients, from traditional ingredients to non-traditional experimental ingredients. The development and composition of a feed mixture is carried out by Matís with modern feed optimization software in collaboration with experts. The feed can be produced on a small scale using so-called cold pelleting, which allows us to produce up to 10 kg of each feed type. More quantities can also be produced through selected partner organizations.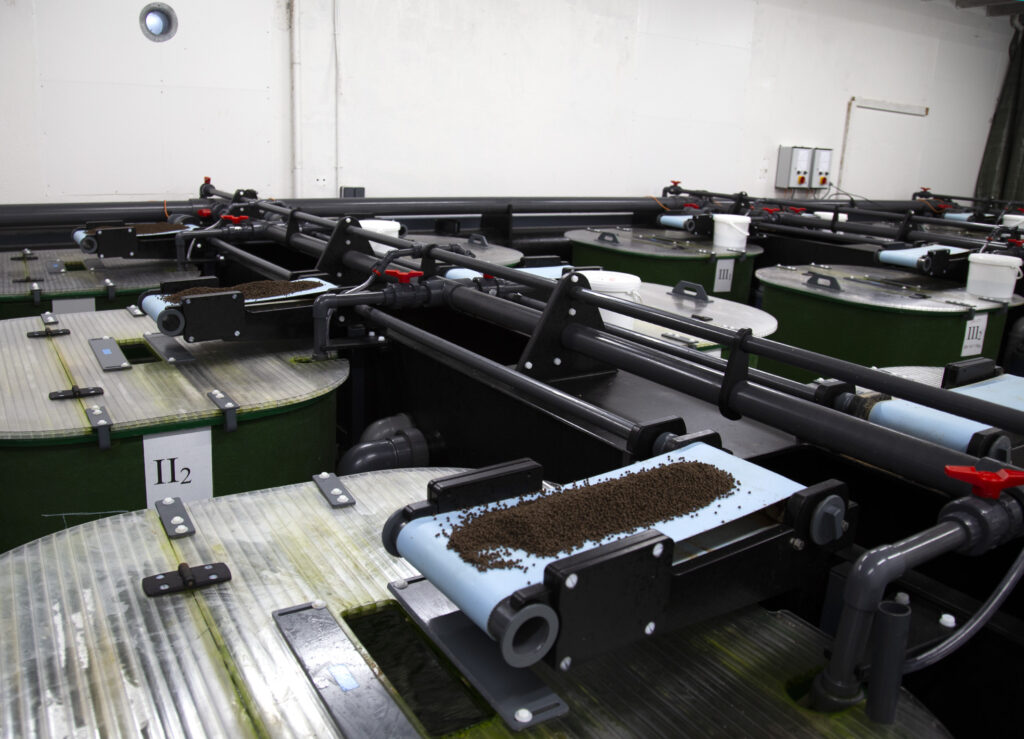 Analytical capacity
Matís has its own laboratory, but for special analyzes we work with our partner laboratories to provide our customers with comprehensive diagnostic options.
Matís builds on its long experience as a center for food analysis in Iceland with high-quality sensory evaluation of fish and shrimp. These range from chemical / physical tests on organic variables (eg pigments and textures) to consumer selection and acceptance testing. The staff of Matís' microbiology laboratory has extensive experience in microbiological analyzes, including analyzes of microbes in the intestines of fish and shrimp, as well as water analyzes from MARS RAS systems. This combination of analytical equipment and RAS aquaculture systems enables us to meet the needs of most aquaculture research.