The Nordic project NordMar Biorefine has launched a video competition for young people aged 14-19. The competition is open to everyone of this age in the Nordic countries, including Iceland.
The NordMar Biorefine project, or Nordic Biomass Plant as it may be translated into Icelandic, aims to explore the potential of fully exploiting the marine resources used in the Nordic countries with biomass plants. In parallel with this work, the Nordic Biomass Plant has been used as a model for Matís' ongoing development of a biomass plant in Neskaupstaður, which will, among other things, contribute to increased full utilization of marine resources.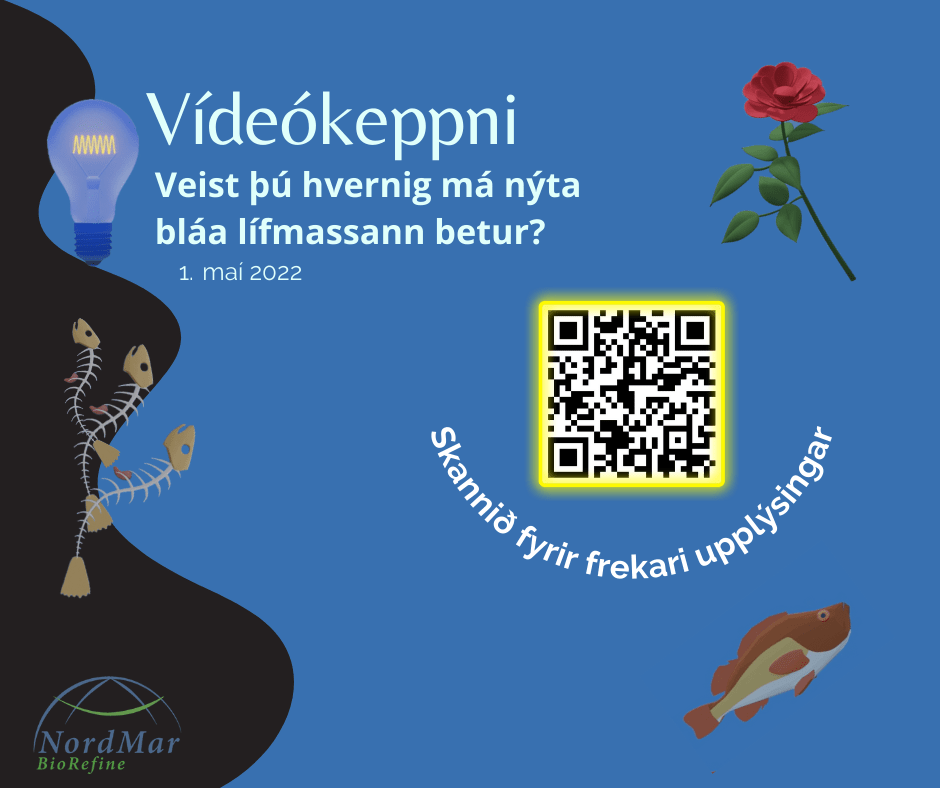 The aim of the video competition is to appeal to young people's entrepreneurial thinking, but with the videos it is possible to present their ideas on how to utilize the resources of the sea and water in a new or better way. Special emphasis is placed on the resources that are underused or unused. The videos may be however, ie. games, documentaries, cartoons, etc. Great prizes are available for the best video!
More information can be found here: VIDEO CONTEST
The video competition is just one of many aspects of NordMar Biorefine. Other factors include an assessment of the feasibility and potential of biomass plants for the Nordic blue bioeconomy, and the formation of a network of experts in this field in the so-called BlueBio Portal.
The project is one of the projects that began with the priorities of the Nordic Council of Ministers when Iceland held the presidency in 2019.