Matís holds a special course website where a variety of educational material is available. This is a website that hosts 7 courses, but each one addresses certain aspects that are important for small food producers to get acquainted with. The content of the courses is presented in a lively and practical way and can therefore also be useful for food production enthusiasts or curious entrepreneurs.
Small-scale food production in Iceland is, however, considerable and will probably increase in the coming years. Licensors and regulators demand to a much greater extent that manufacturers have the professional knowledge and experience to be able to produce safe and good products. The course material and course instructions allow those who intend to start small-scale food production to acquire knowledge that is useful, for example, in all kinds of raw material handling, storage and labeling of food, application for an operating license, internal control and the preparation of a quality manual.
The topics of the courses are as follows: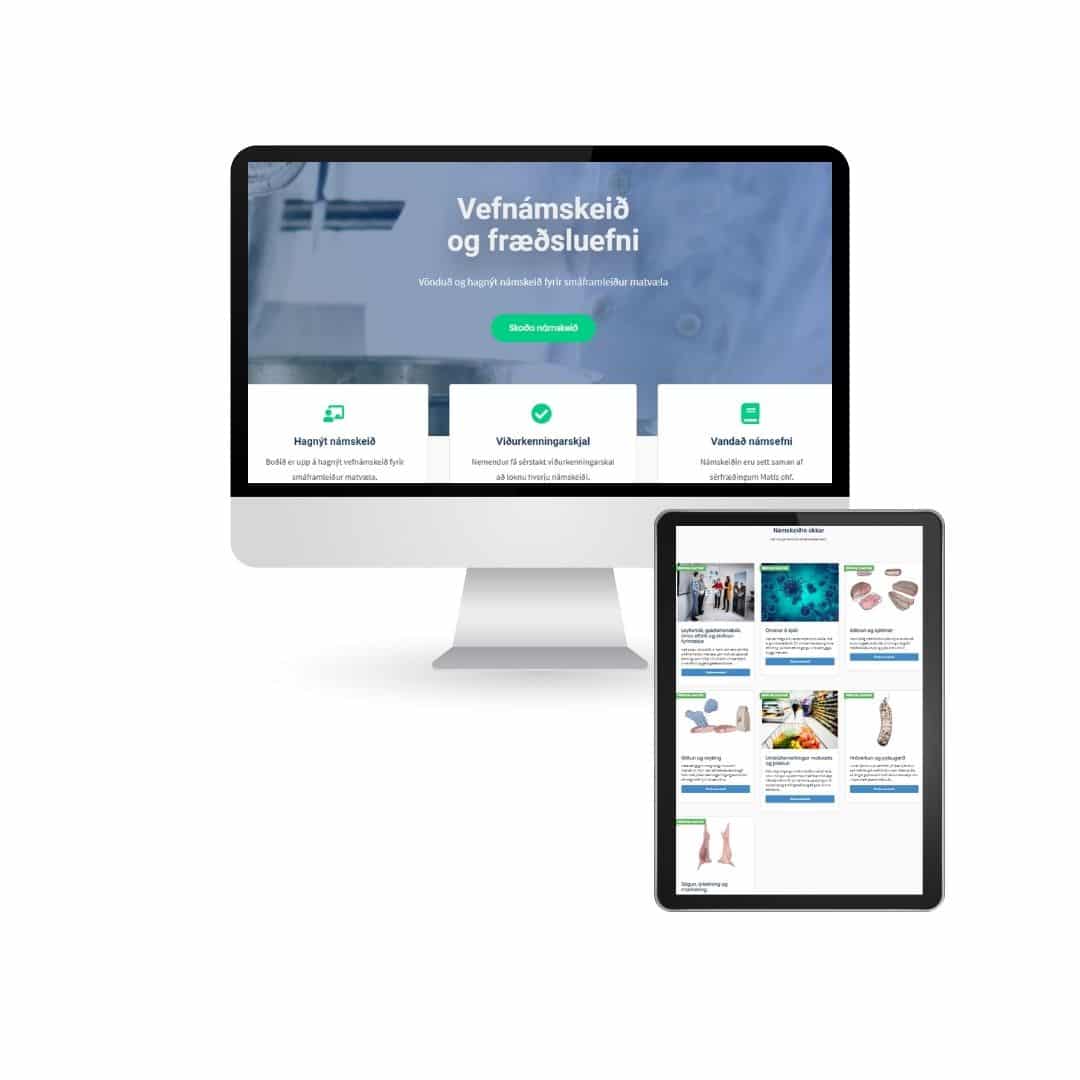 The educational material in the courses is compiled from various data, such as the laws and regulations that deal with food, from previous research and the study and promotional material that has been prepared at Matís and the Food Administration.
When purchasing a course, the study material opens and the buyer has access to it for 30 days.
Matís is the largest research company in the country in the field of food research and Matís' staff has many years of experience in food research. Great emphasis is placed on disseminating knowledge to the food industry in Iceland and web courses are one way to do this.