With warmer climates grain farming is a growing industry in northern Europe.
At the same time, an increase in organic waste and by-products can be expected. The Nordic cereals project aims to develop methods for utilizing sugar- and protein-rich by-products of agriculture by converting them into unicellular proteins that will be used in fish feed.
The aim of Nordic cereals is to valorise rest raw materials and side streams accumulating from processing cereal grains, utilizing protein and carbohydrate rich fractions for production of probiotic bacteria and single cell proteins (SCP) for aquaculture feed applications.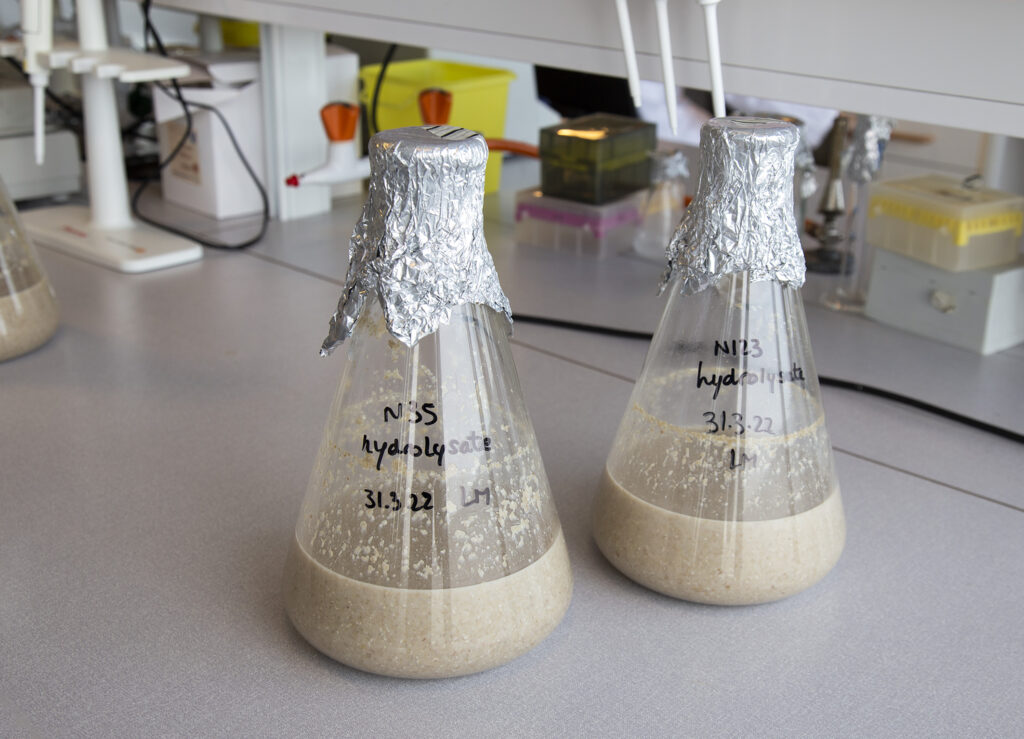 The project contributes to sustainable aquaculture. Production of single cell proteins from various side streams or rest raw materials, such as food waste through insects or lignocellulose, is considered a feasible mean to enhance available protein sources. In this project, cereal side streams, accumulating from oat processing, will be used to make substrates for production of probiotics or single cell proteins, ideal for utilization in feed for aquaculture.
The project contributes to establishing circular food systems by valorisation of so far unexploited side streams with positive environmental impact, generating new improved feed with positive impact on food production.
Tasks:
Biomass refining - optimization and scale-up of processes fractionating proteins and carbohydrates, saccharifying polysaccharides from oat side streams
Conversion of sugars to probiotics and proteins - optimization and scale-up of processes
Formulation of feed containing oat proteins, SCP or probiotic cultures
Aquaculture feed trials
Sensory analysis and consumer survey
Life-Cycle Assessment