Annual report
Matís 2021
Innovation and added value
in food production all over the country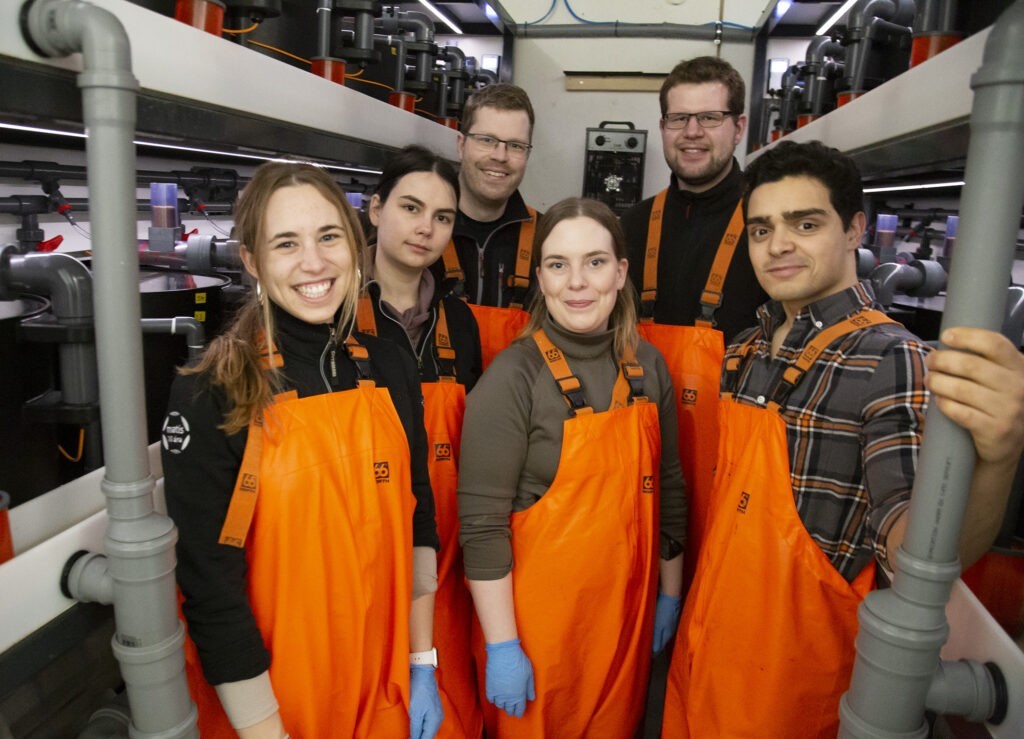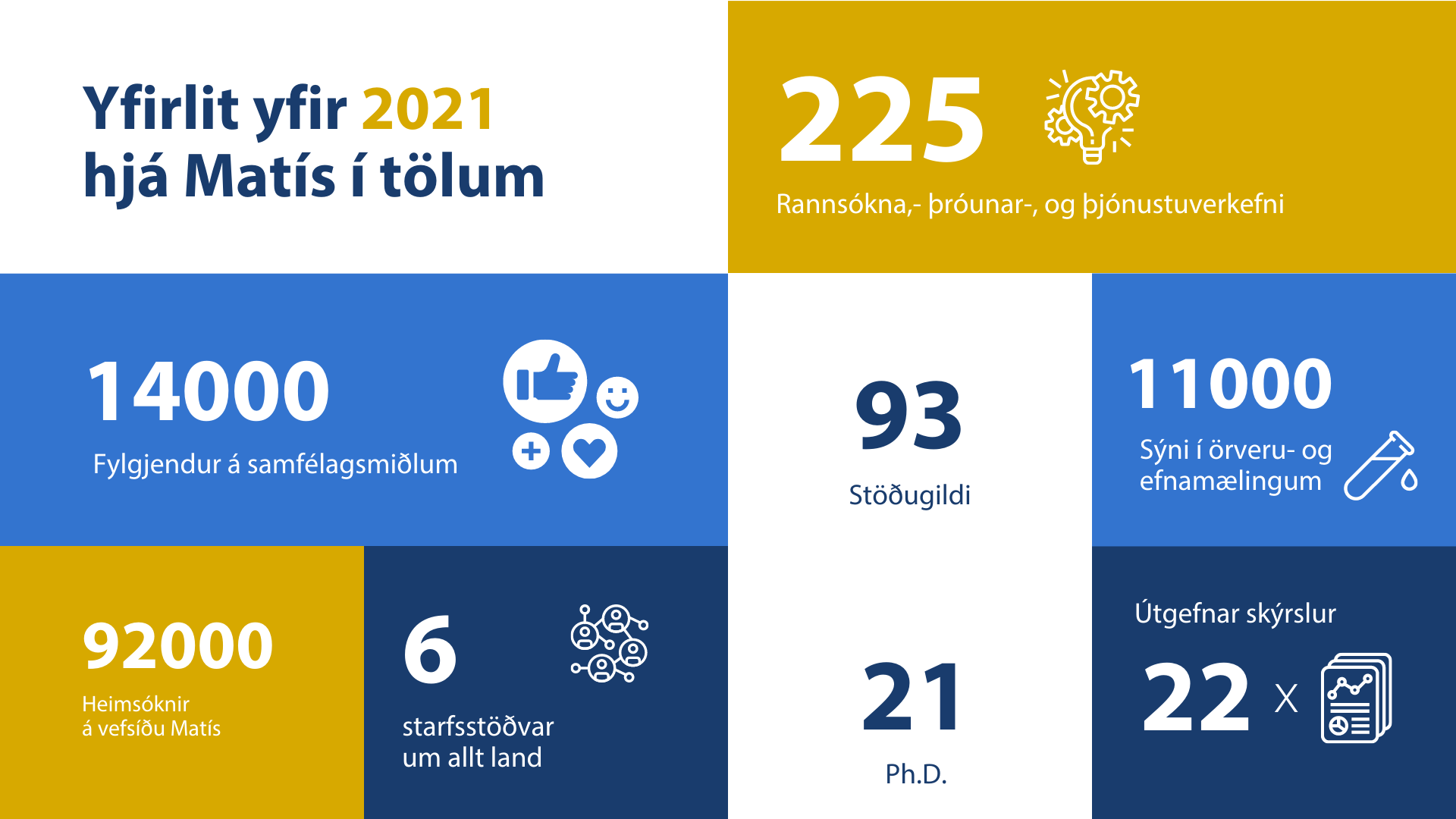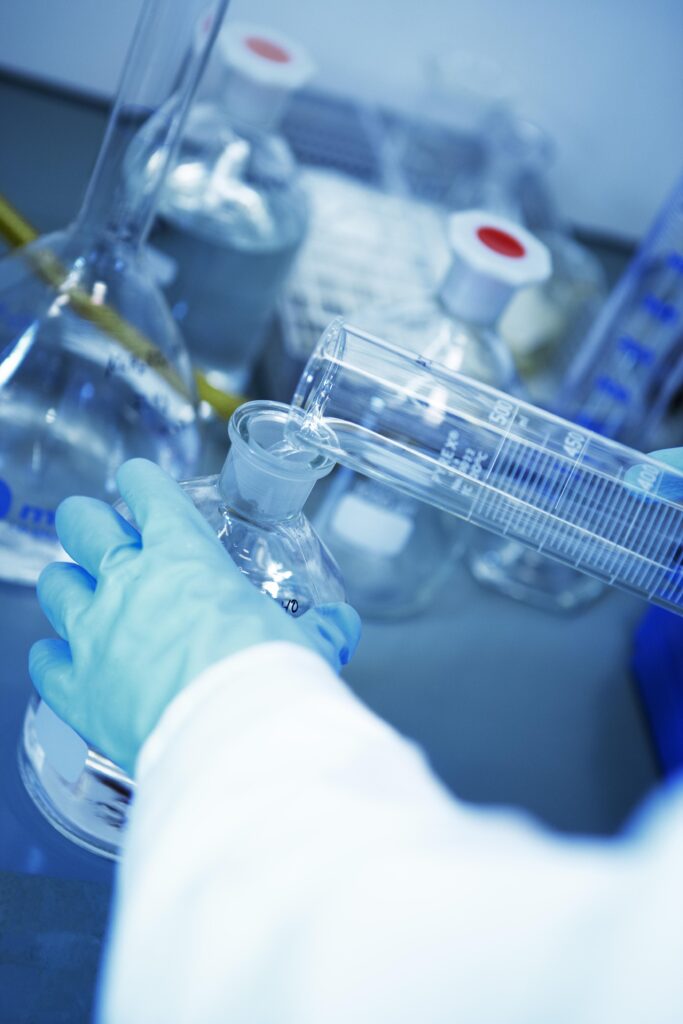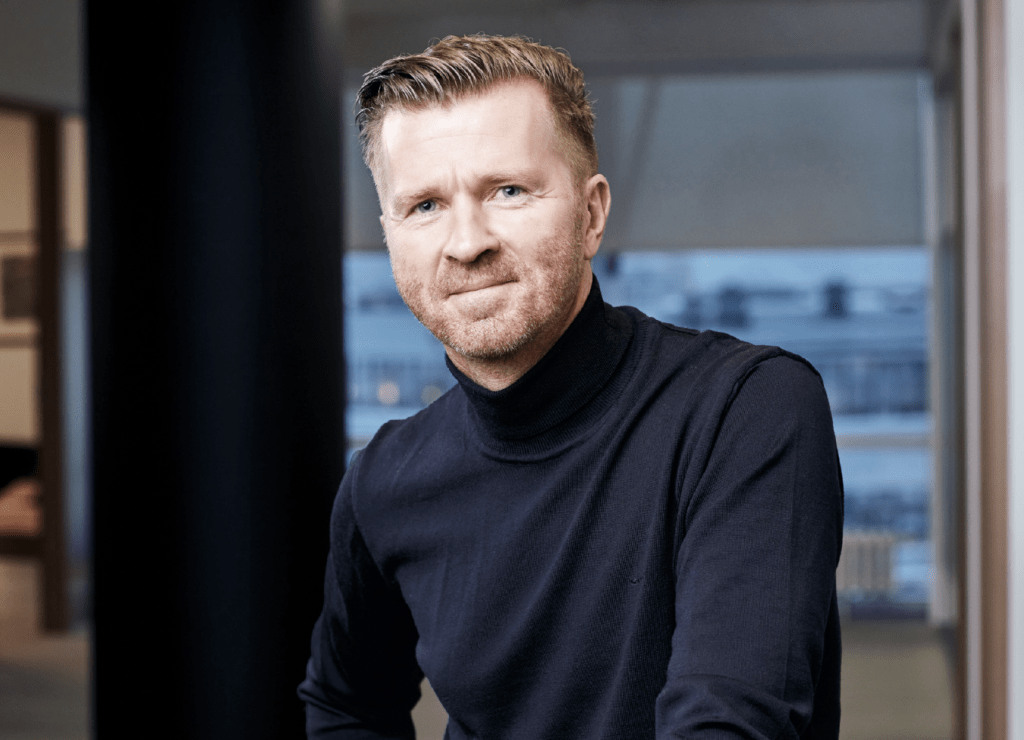 Address by the Chairman of the Board
The year 2021 was a very good operating year for Matís, as can be deduced from reading the annual report. Good staff is a prerequisite for good operations and the company's board is especially proud of the perseverance of the staff who continued to deliver excellent work for the benefit of partners, customers.
and its owner, the Treasury.
Matís' success will not only be measured on the basis of operating figures, as the company's contribution to the food industry is in fact what matters most.
Matís projects are carried out in collaboration with companies, entrepreneurs, educational institutions and the government, but their diversity is great. Examples of projects in 2021 include the value chain and packaging of Icelandic vegetables, the development of future protein sources, the monitoring of undesirable substances in seafood, the cyclical economic approach to Icelandic fertilizer production and the analysis of scrapie in sheep.
Matís is considered a desirable partner when it comes to innovation and research in the field of food production, as the results of such collaboration have brought great value to Icelandic society. Matís' Board of Directors considers it important that the food industry's operating environment includes built-in incentives and / or support for research and innovation in order to increase the quality and value of Icelandic food production. This is especially important when faced with uncertainty and challenges in the Icelandic economy.
On behalf of the board of Matís, I would like to thank the staff, business friends and partners for their cooperation over the past year.
Address by the CEO
In 2021, the COVID-19 pandemic continued to be colored, which certainly affected Matís' operations, but the disruption due to it was limited. In other respects, the year Matís was good and all indications are that 2022 will be the same. The pandemic has taught us many things, especially in relation to communication and work methods. Working hours will be more flexible and people will continue to meet remotely. We have high hopes for the establishment of a special Ministry of Food and the announced work of a new Minister in the overall review of food policy. During the year, the co - operation between the ministry's institutions has increased and strengthened. Iceland is a food country that will play a major role in the development of sustainable food production, based on the vastness of the country and the utilization of life and energy resources.
Matís is a knowledge and science company based on strong research infrastructure and collaboration in the field of value creation, food security and public health.
Work was done during the year 225 research and innovation projects in collaboration with 728 parties around the world, of which 118 are domestic partners located all over the country.
We at Matís believe that knowledge is the only thing that grows by being shared. Therefore, we place great emphasis on co-operation and consultation with most people involved in this area, and we have placed great emphasis on dialogue with stakeholders, such as companies, educational institutions, associations of companies, municipalities, individuals, the government, etc. on priorities and tasks. Almost all of Matís' projects are carried out in collaboration with other parties. Matís strives to share the knowledge created in projects as widely as possible and is an important bridge between the scientific community and the business community.
Major steps were taken in the continued development of Matís 'office in Neskaupstaður last year when it moved to a new building, Múlann Samvinnuhús, along with considerable investments in perfect equipment that forms Matís' new Lífmassaver Matís.
In parallel with the move to new premises, the number of full-time equivalent positions was increased from four to five. Due to the development of Lífmassavers Matís in Neskaupstaður, the number of research projects in the area has increased considerably in line with increased collaboration with companies in the area. Matís' office in Neskaupstaður therefore continues to play an important role in the innovation environment of Northeast Iceland, in addition to providing essential services to the area's food companies and beyond. Talks are also underway with locals in Akureyri and the Westman Islands. Special co-operation agreements have been made during the year, for example with the Marine Research Institute, the Icelandic School of Horticulture, Stykkishólmsbær, the Broad Development Association in Akranes, the Ölfus Cluster Knowledge Center, the University of Akureyri (HA), the University of Iceland (UI) and Orchid.
Matís' collaboration with educational institutions has continued during the year. Special co-operation agreements have been made between Matís and the University of Iceland, and Matís and the University of Akureyri. Matís and the University of Iceland have six joint employees and many Matís specialists teach part-time teaching at various educational institutions. A considerable number of students in research-related studies complete their BS, master's and / or doctoral projects in collaboration with Matís. Every year, many foreign vocational and upper secondary school students come to us from both European universities and the GRÓ Fisheries University. The collaboration with educational institutions, institutions and companies results in targeted training of newcomers in innovation that is tailored to the challenges and solutions for the food industry.
Finally, I would like to thank the staff of Matís for their hard and unselfish work.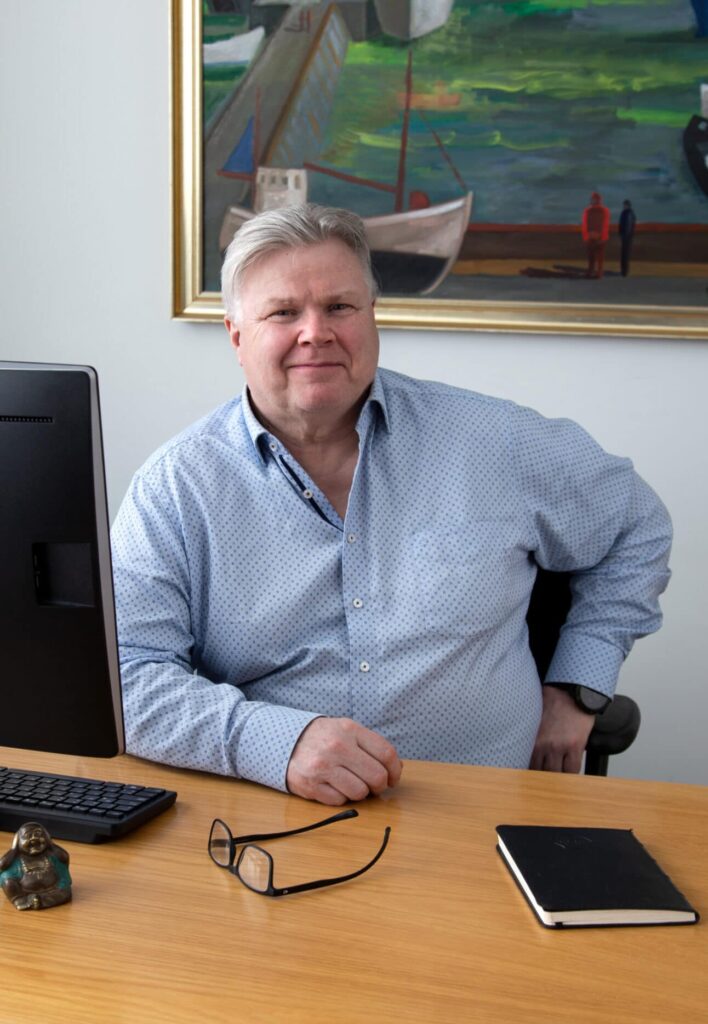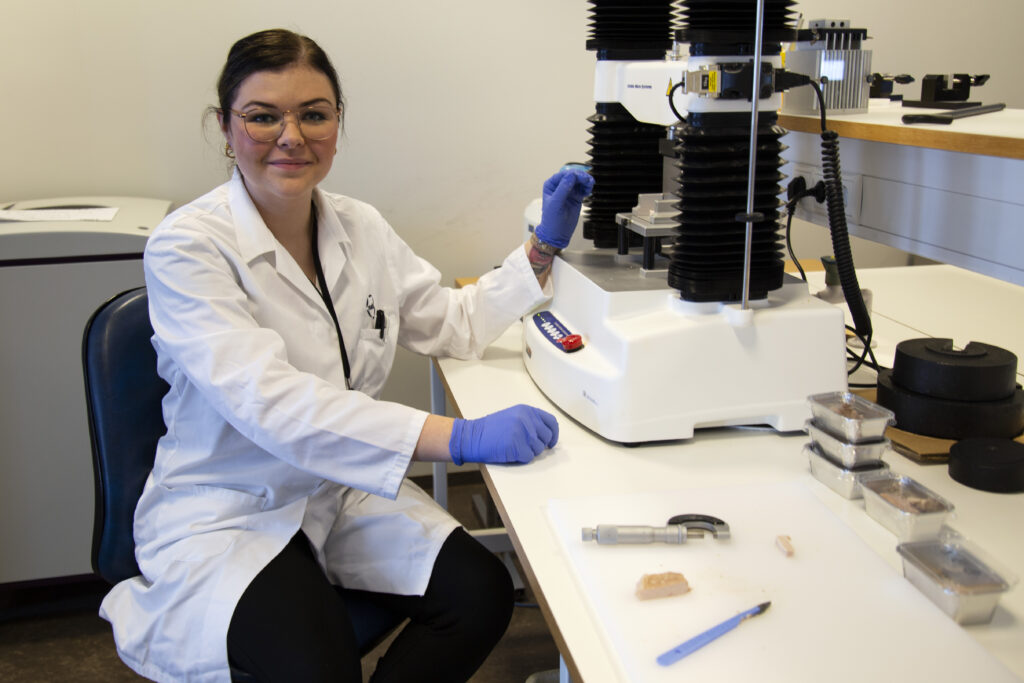 Matís' policy and vision
To be a progressive knowledge company that promotes competitiveness and sustainability of food production in Iceland
To return valuable products to Icelandic society through cooperation and services to the business community
To be a cornerstone of food safety in Iceland and support the Icelandic authorities in ensuring food safety and wholesomeness
To build establishments in the countryside and increase value creation throughout the country
To be a sought-after partner and service partner for companies and institutions
To be a desirable, demanding and exciting workplace with first-class facilities where employees enjoy their work
The public limited company Matís works on research and innovation in food for the benefit of the business community and society as a whole in order to promote increased value creation and to promote food security and public health. We are also working on value and innovation from the country's underutilized life resources, such as microorganisms, enzymes, algae, etc. In 2021, Matís came under the Ministry of Industry and Innovation (ANR).
Through collaboration with a diverse group of stakeholders, research and innovation products are used to increase knowledge and create value in society. In this way, Matís plays a major role in value creation, strengthens food production and the competitiveness of the Icelandic economy and products - and at the same time promotes sustainability and environmental protection.
Matís is a leader in chemical and microbiological research of food in Iceland and plays an important role in ensuring food safety and improving public health. Matís provides government and institutions with support and advice on how to respond to a group infection or epidemic related to food, which is a key factor in minimizing the negative effects of a group infection or epidemic on the nation's public health and economy. Matís works closely with official regulators in advising, measuring, monitoring and risk assessment to ensure the food security of Icelandic consumers and the value of export products.
Through research and product development on food and ingredients, Matís contributes to improving the public health of Icelanders. Emphasis is placed on the development of a variety of nutritious foods that have a health-promoting effect.
Matís' operations in 2021 were financed by a service agreement with ANR (25%), research and innovation projects from competitive funds (46,2%), service measurements (25,5%), projects for various public institutions and regulators and consultancy projects (3 , 3%). Matís' total turnover in 2021 was ISK 1.73 billion, of which
was 75% equity.
In 2021, Matís employed 102 employees in 93 full-time positions, of which 57 were women and 36 men.
Matís is largely funded by grants from domestic and foreign competition research funds that make demands for participants' counter-contributions. A service agreement with ANR finances Matís' counter-contribution. Research funds make different demands for counter-contributions, but in general domestic competition funds require a higher counter-contribution than foreign funds.
In addition to the great value creation that the results of research and innovation projects bring to Icelandic society, the direct return on the part of the service agreement spent on research projects (337 million in 2021) is good, as Matís earns 2.4 ISK for every ISK that ANR contributes to research with advancement in domestic and foreign competition funds.
The basis for Matís' work is strong collaboration, both domestically and abroad, with companies, institutions, authorities and entrepreneurs.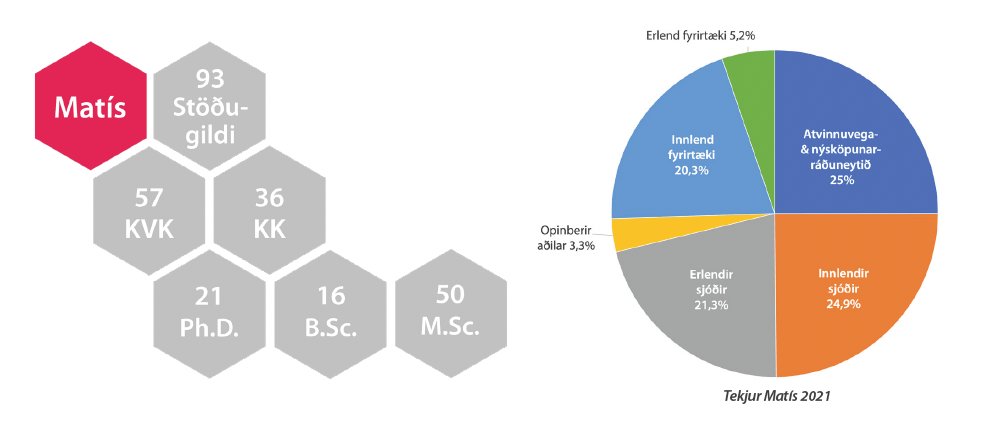 Matís 'priorities and projects contribute to the achievement of the United Nations' global goals
Of the 17 goals, the following goals are mainly related to Matís' operations.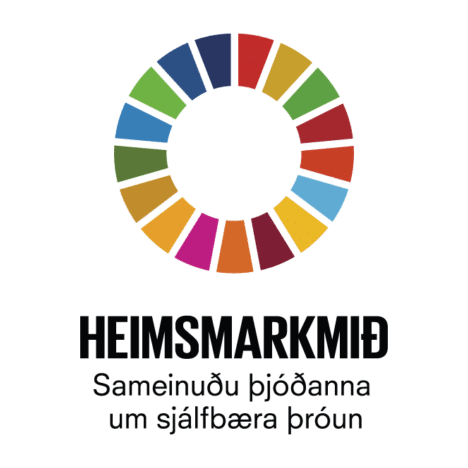 Eliminate hunger, ensure food security and improve nutrition and promote sustainable agriculture.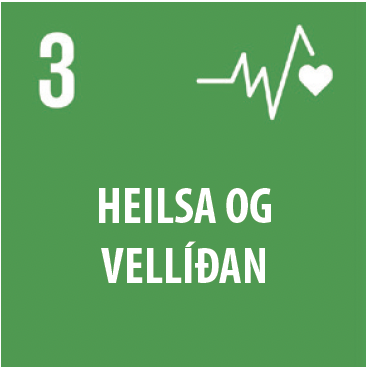 Promote a healthy lifestyle and well-being for everyone from cradle to grave.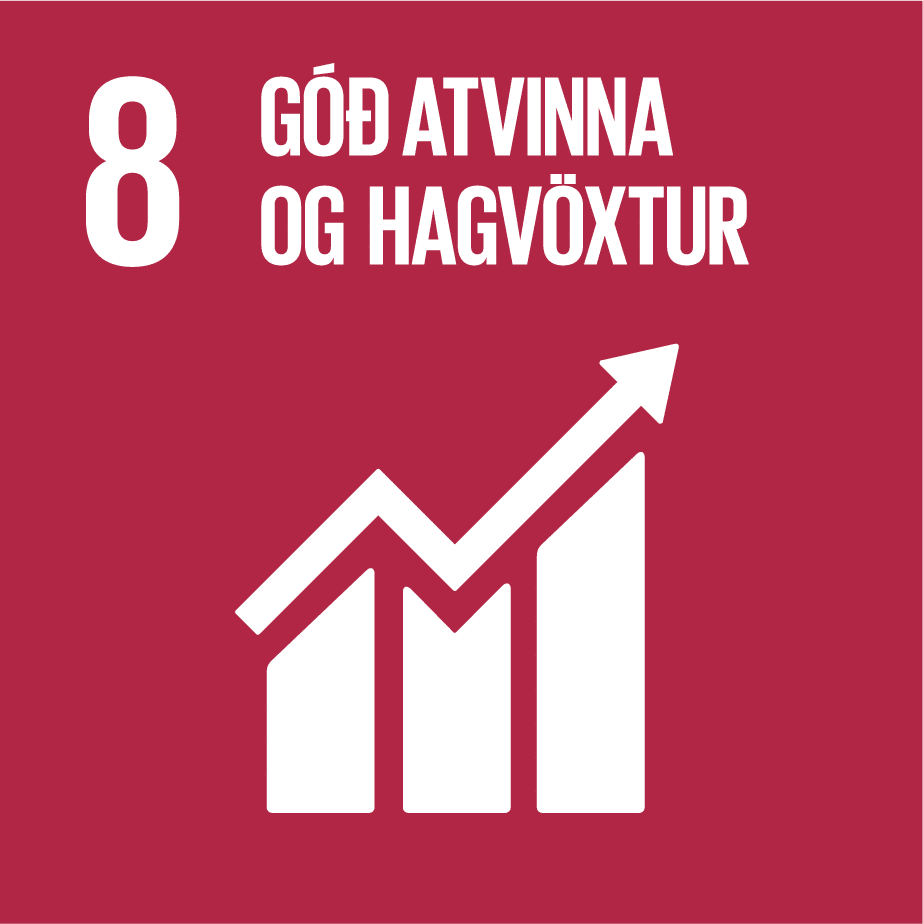 Promoting sustainable economic growth and profitable employment opportunities. Increased productivity in the economy achieved through diversity, technological innovation and innovation.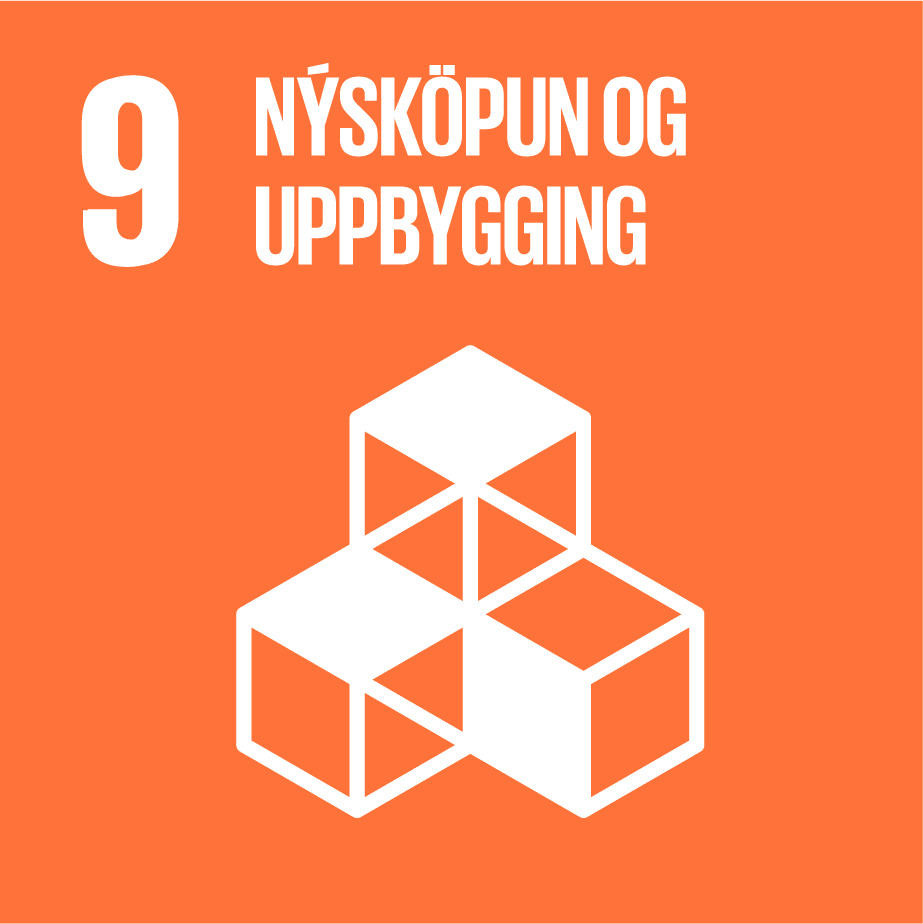 Promote the development of sustainable industries and foster innovation.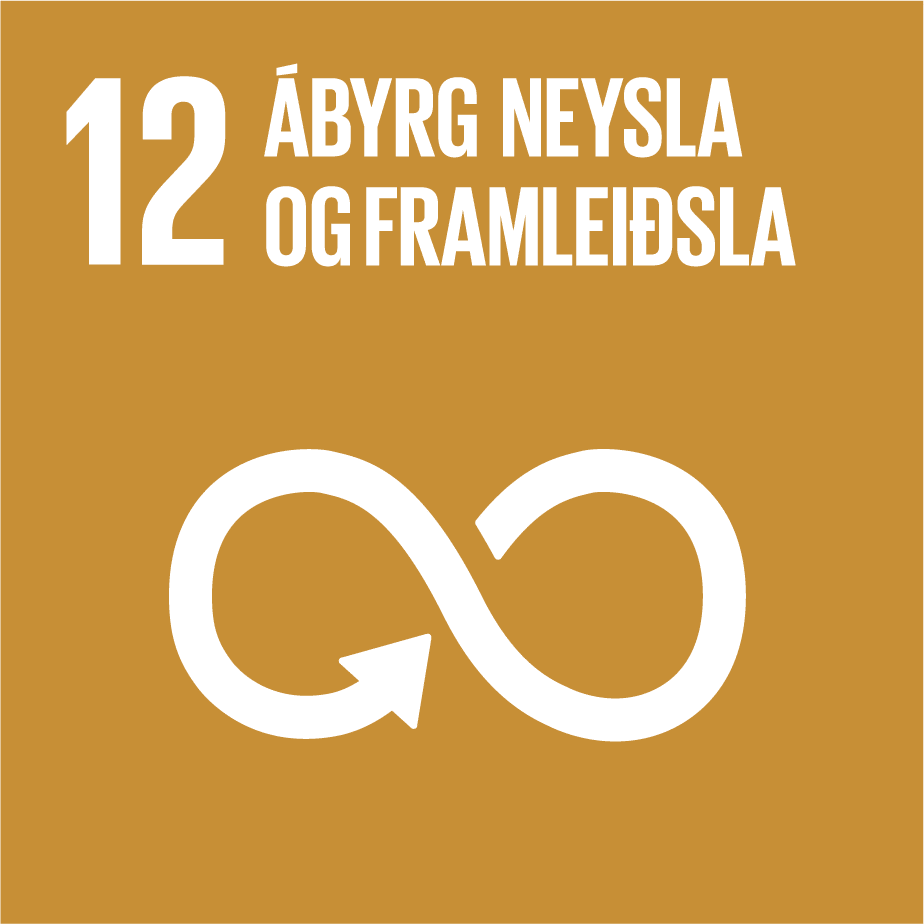 Work to ensure sustainable production patterns and efficient utilization of natural resources. Reduce food waste.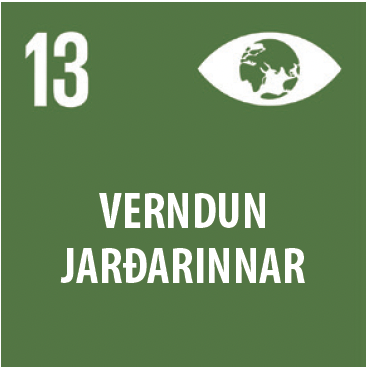 Take urgent action against climate change and its effects.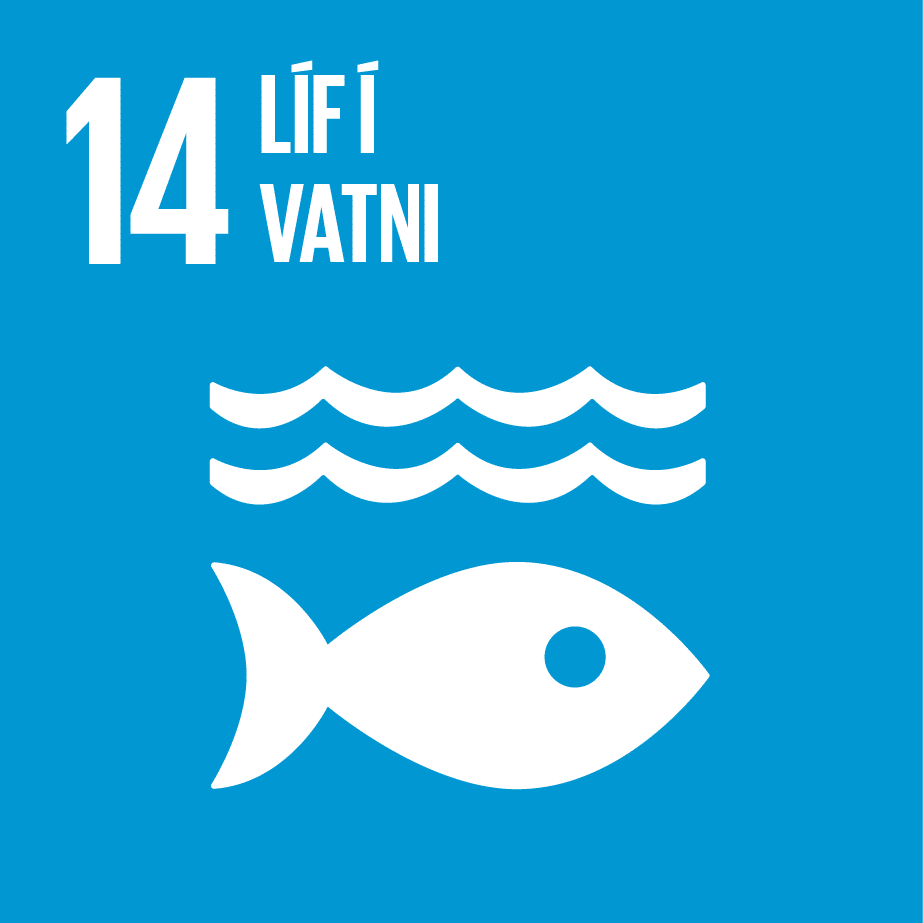 The sea and its resources are protected and used in a sustainable way with scientific knowledge.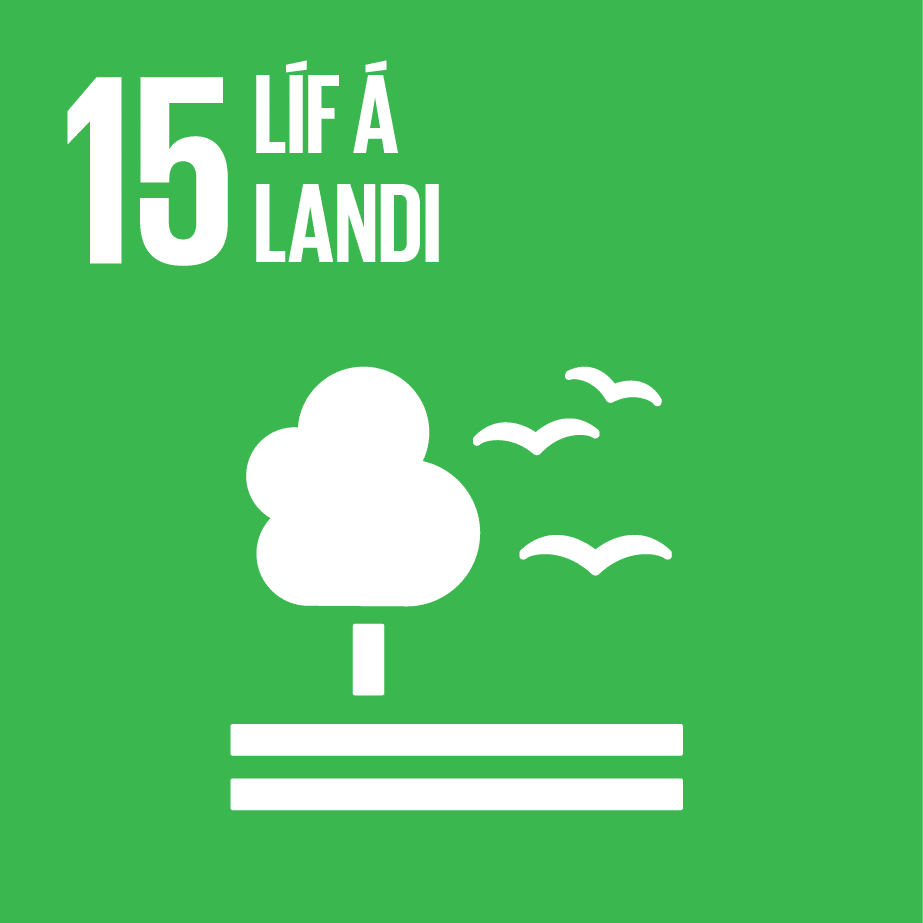 The land and its resources are protected and used in a sustainable way with scientific knowledge.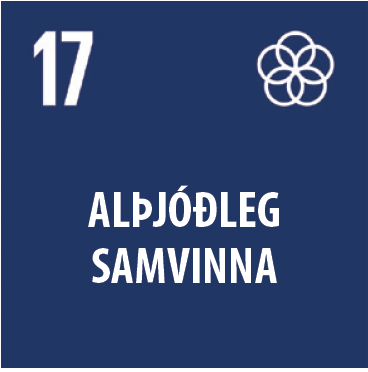 Breathe in international co-operation on sustainable development and take action.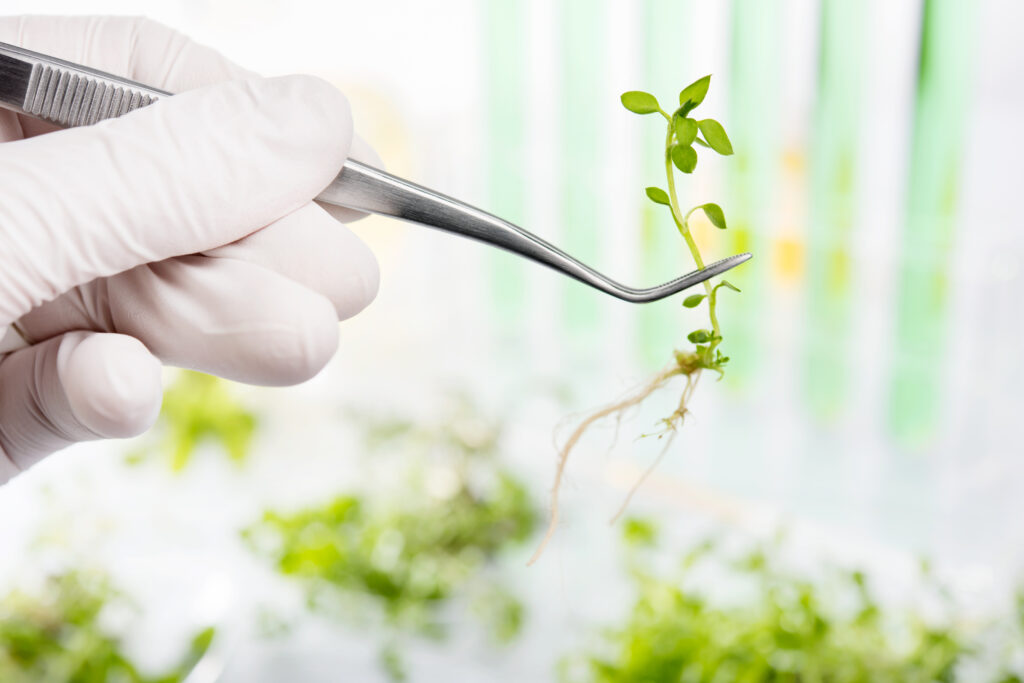 Food Science
In accordance with the law on the role of Matís, the company's research is divided into three focus areas: value creation, public health and food safety,
Value Creation
Matís works systematically to increase value creation related to food production and biotechnology, to strengthen the competitiveness of Icelandic products and the economy. The goal is the sustainable use of resources for the sea and the countryside. One of Iceland's main uniquenesses is how well it has managed to create value from the various resources and link the needs of consumers and foreign markets to links in the value chain. Matís has played an important role in creating this unique position and worked with the business community on research and innovation to maximize value.
and yields from the nation's resources. Important projects that have contributed to increased value creation include the processing and utilization of various by-products, improved processing processes, product development, improvements in packaging and transport processes, development of new protein sources, development of new enzymes and much more.
Public Health
Matís contributes to improving public health in Iceland through research and product development. It is important to know the properties of Icelandic products and solid data are a prerequisite for discussions on how we can improve life and health. Matís has built up an interactive database, ÍSGEM, with information on the chemical content of foods on the Icelandic market. Interactive, user-friendly databases with information on the content of positive and undesirable substances in food are important and benefit consumers, producers, sellers, buyers, the government and other stakeholders. Matís works on a variety of projects that support improving the public health of Icelanders, from increasing people's knowledge of minerals and vitamins, improving the utilization of fatty acids in fish and to researching bioactive substances in algae.
Food Safety
Matís is a leader in chemical and microbiological research on foodstuffs in Iceland and is responsible for the operation of reference laboratories, and food safety and priority services for regulatory bodies and the competent government. The company's strength lies in a broad foundation of capabilities, knowledge and infrastructure that ensure safety and priority services in the event of a food crisis. Emphasis has been placed on research into undesirable substances and micro-organisms in the food and processing environment, and the development of analytical methods. Increased understanding of the nature, origin and transmission routes of pathogenic micro-organisms is important to ensure food safety, prevent epidemics and enhance consumer safety. Matís has extensive knowledge of microorganisms in food processing and farming species, such as Listeria, and uses the latest technology, sequencing skills, to trace the origin of infection. It is fundamental for buyers of Icelandic products to be able to trust that the food produced in this country is safe. The export of Icelandic food is also dependent on the existence of wholesomeness with regard to laws, regulations and requirements of buyers. Matís serves the Icelandic government and the Icelandic economy by running security services, offering service measurements and having high-quality and well-defined scientific data available on undesirable substances and microorganisms in Icelandic food. It is necessary to support claims about the purity and wholesomeness of Icelandic food with reliable data from independent parties such as Matís, which are based on research into products and the environment, including the environmental monitors.
Focus categories
In 2021, Matís participated in 225 research, development and service projects. These projects are divided into focus categories according to which manufacturers, sectors and groups they are primarily intended to serve. The focus categories are:
Meat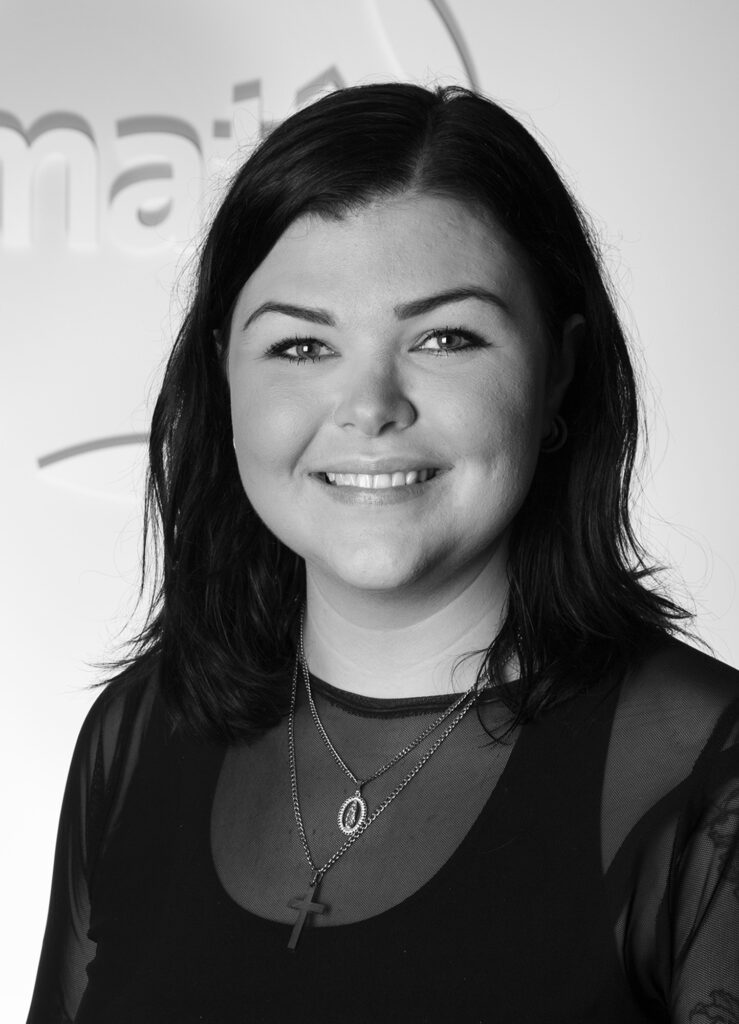 Contact:
Eva Margrét Jónudóttir
Specialist
evamargret@matis.is
The aim of research and development projects on meat is to strengthen domestic meat production and promote value creation in rural areas in collaboration with producers and other stakeholders. The aim of research and innovation projects on meat is to strengthen domestic meat production and promote value creation in rural areas in collaboration with producers and other stakeholders. In 2021, Matís participated in 13 projects in this field, where emphasis was placed on measuring nutritional value, utilization, meat quality, shelf life, utilization of by-products and animal welfare to demonstrate the uniqueness of Icelandic products. In sheep farming, the emphasis was on the effect of breeding, slaughter methods and the effect of treatment before and after slaughter on the quality of lamb. The quality of Icelandic lamb was also compared with the quality of foreign lamb. A scientific article was published on the effect of slaughter methods on the quality of lamb carcasses and lamb meat. An essay was published Eva Margrét Jónudóttir's master project on the characteristics, quality and uniqueness of Icelandic horsemeat. Published report on the nutritional value of pork with useful information The Icelandic Meat Book and The Icelandic database on the chemical content of food (ÍSGEM). In addition, pig farmers and meat processing companies received new data for the provision of information and food labeling. The project SeaCH4NGE ended in 2021, in which beef meat was examined after algae feeding, and the meat was examined in terms of chemical content and taste quality.
Algae as part of cattle feed have been discussed due to a possible reduction in methane production. A project was started that aims to utilize tributary currents from slaughterhouses and meat processing plants. The project is carried out in collaboration with Norðlenski and aims to improve the production and handling of raw materials by analyzing opportunities in the utilization of by-products from slaughter.
Projects were also carried out on the development of genetic methods to strengthen breeding work and increase product traceability. The development of a paternity test for Icelandic sheep was completed, but such tests have previously been developed at Matís for horses and cattle. It is important to be able to confirm the paternity of sheep, especially in order to eliminate hereditary genetic defects. Work was done development of rapid methods for classifying raw materials in processed foods. Current methods are expensive to implement and slow. Work was also done on a project to improve scrub genetic analysis in sheep, which Matís carries out for farmers and the Agricultural Advisory Center. Finally, a project was started to find genetic factors in sheep that cause a bowel crisis and yellow fat. Both are inherited genetic defects that cause damage to Icelandic farmers.
Dairy products
Contact:
Margrét Geirsdóttir
Project Manager
mg@matis.is
Various projects were carried out during the year in connection with research and product development of dairy products. The highlight was the development of a new cream liqueur, called Jökla. Jökla is an alcoholic liqueur made from Icelandic cow's milk and the drink was launched on the market last year.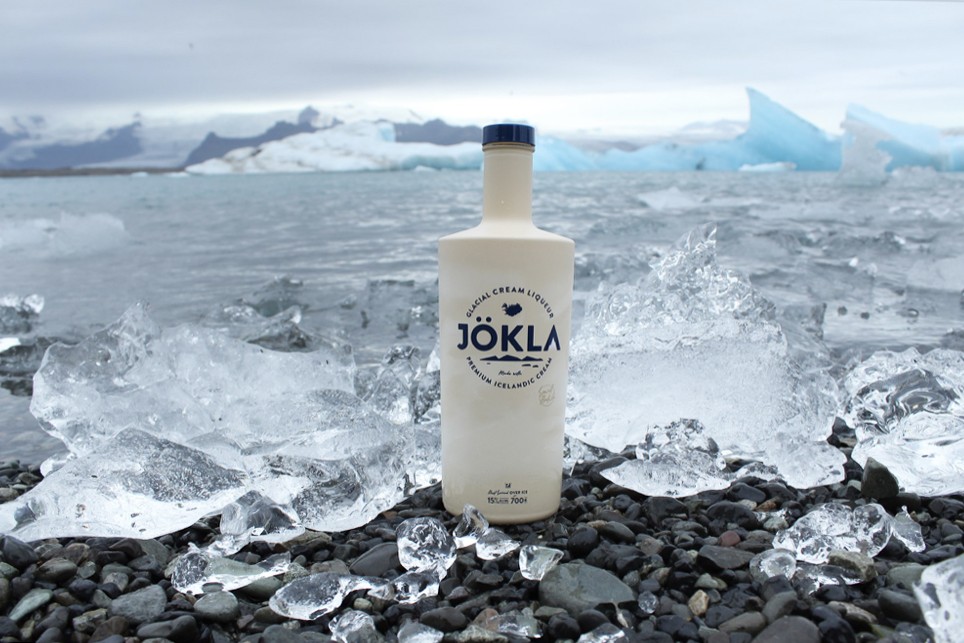 Matís supported the development of Jökla through the fund "MIMM - Milk in many pictures" funded by Auðhumla and helped the couple Pétur Pétursson and Sigríður Sigurðardóttir to bring the idea to market all the way. Jökla is now for sale in many ÁTVR wine shops and restaurants and the reception has been great. Jökla is now planning to expand and it will be exciting to see how the reception will be abroad.
Dairy products were also involved in another project at Matís related to beverages, which investigates whether it is possible to use skyrgeril for brewing beer, as skyrgerill can affect the brewing process and therefore affect the taste of the beer.
Several projects were related feeding cows with algae and the chemical content and taste of the milk were investigated. Sensory evaluation showed a difference in taste in milk after algae administration, but it had no effect on whether the products were considered better or worse. Iodine deficiency is common worldwide and recent research has shown that iodine deficiency is beginning to be addressed in Iceland. The projects carried out by Matís revealed that it is possible to increase the iodine concentration of milk by adding algae to cow feed, but algae are generally very iodine-rich. However, care must be taken not to give too much iodine-rich algae as it may increase the iodine concentration of milk beyond the desired limit.
Vegetables & Grains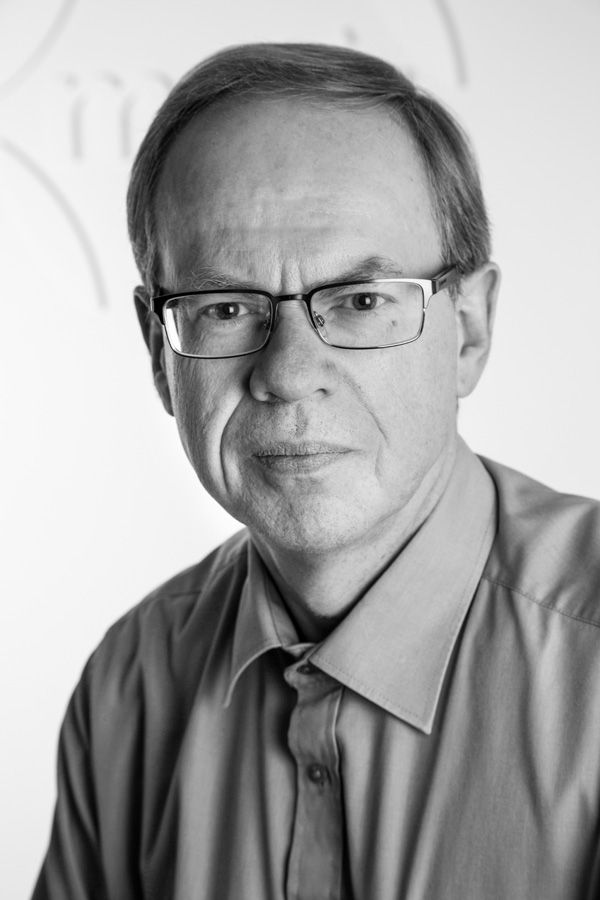 Contact:
Ólafur Reykdal
Project Manager
olafurr@matis.is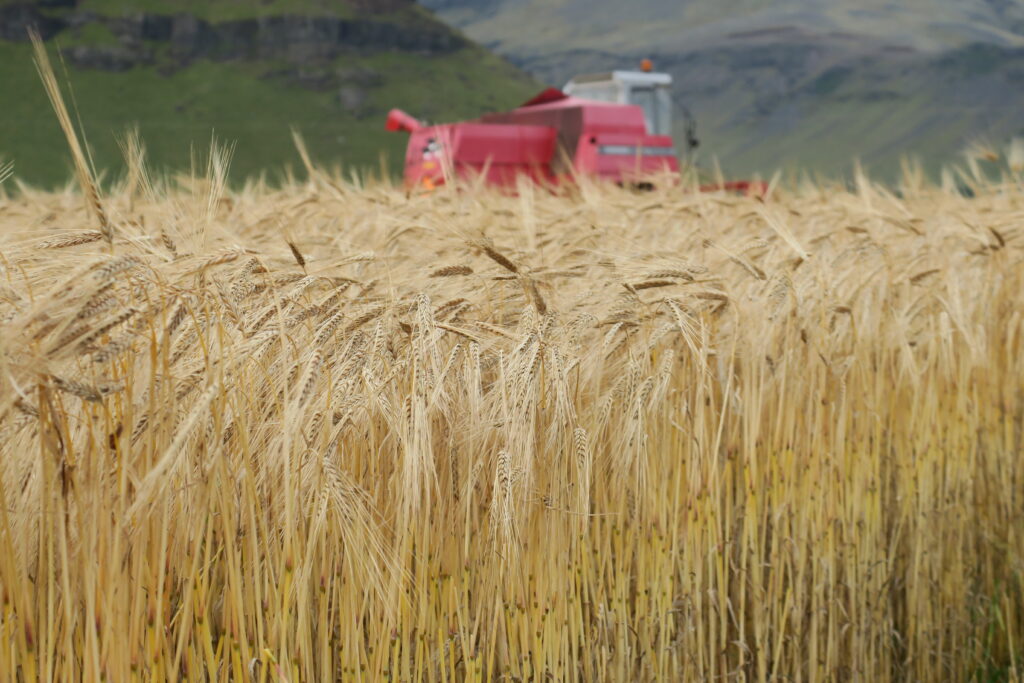 There has been considerable growth in research and innovation in the field of vegetables and cereals in recent months at Matís, and a total of 13 projects were underway in 2021 in those areas. These projects include extensive research and innovation work on Icelandic vegetables with the support of the Food Fund which began during the year. The work covers the entire value chain of vegetables from the farmer to shops and consumers. Most emphasis has been on the properties, quality and shelf life of vegetables as well as building knowledge to deal with projects of this kind for the future. There was a collaboration with the University of Iceland on a master's project that was carried out at Matís on the shelf life of vegetables. The project will create new knowledge that will benefit Icelandic vegetable production.
Work has begun on defining the quantity and utilization potential of horticultural by-products, and it is hoped that in the future it will be possible to utilize some by-products in food and process valuable cavities from them. An overall view of the value chain of vegetables points out ways to improve utilization and reduce waste. Students at the University of Iceland were assisted in producing vegetable products. They developed Icelandic baby food; Krakkakropp and Krakka-kreistur, with environmental considerations and loyalty in the forefront of production and were nominated for the President of Iceland's Innovation Award. One entrepreneur was assisted in assessing the safety of wild plants for human consumption.
Finally, there are measurements of the antioxidant activity of vegetables, but it was found that various types of vegetables showed more activity than expected. Subsequently, a project on vegetable packaging will be launched, where the vegetable sector faces many challenges. An online book will be presented that explains issues when choosing packages.
Domestic cereals offer many possibilities in food production, in addition to which they can be very important for food security. During the year, a project on the utilization of barley for the production of alcoholic beverages was completed, which was based on a master's project at the University of Iceland in collaboration with industry. Experiments have begun at the Agricultural University of Iceland breeding of goats and with comparative experiments the best varieties for Icelandic conditions are sought. Matís participated in this work with measurements of quality factors and sensory evaluation where the various varieties were compared. Finally, Matís worked with a company beverage development
from oats.
Pelagic fish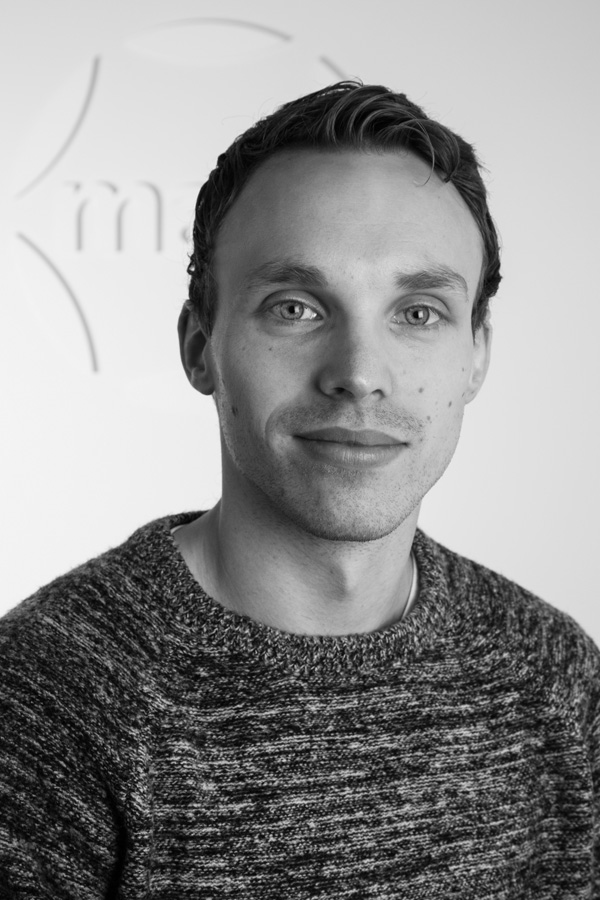 Contact:
Stefán Þór Eysteinsson
Project Manager
stefan@matis.is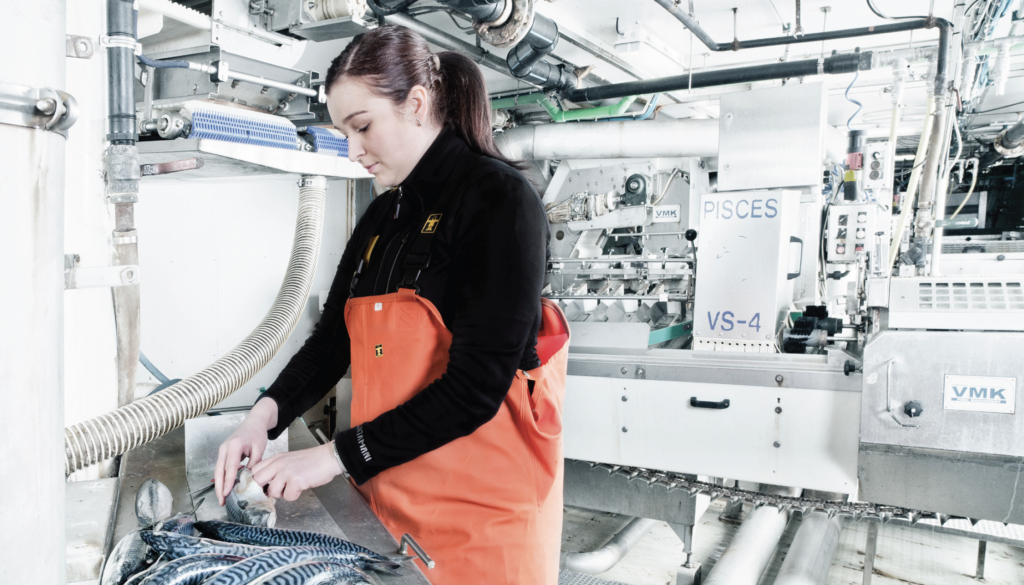 Since its establishment, Matís has worked closely with fisheries companies with the aim of maximizing the value of all the raw material generated by pelagic fishing and the processing of that catch. In 2021, as in previous years, great emphasis was placed on working on projects in collaboration with key players in the industry. A total of 14 projects were defined as pelagic fish projects carried out during the year.
These include projects involving the redesign of fishmeal and fish oil factories, the processing of red mackerel fillets, the processing of valuable proteins from mackerel by-products, the development of new fishmeal corrosion inhibitors, the utilization of zooplankton and flexi-processing of marine fish, and the sensory evaluation properties of the raw material are taken into account in order to adapt the processing processes with a view to obtaining the best possible products.
During the year, Matís and partners worked diligently to develop methods for processing valuable products from pelagic catches and from tributaries of pelagic processing and zooplankton such as redfish, and has used Matís biomass plant in Neskaupstaður played a key role in that development.
Among the products that are aimed at coming from this innovative work are, for example, protein powder that can be used directly as food, food supplements, starter feed in aquaculture, pet feed, etc. Important work is also underway on the development of new antioxidants for fishmeal, as the substances currently used in the fishmeal industry are no longer permitted, and it is therefore in the best interests of the industry to find antioxidants with the right effectiveness.
Genetic methods were being developed that will increase knowledge of the separation of herring stocks in the North Atlantic and contribute to improved fisheries management. Also development of DNA analysis (eDNA) to detect and trace capelin, but it will also increase knowledge of its distribution and contribute to an improved stock size assessment of capelin in Icelandic waters.
Last but not least, work has been done to gather knowledge on the processing and fishing of pelagic catches, which will be disseminated to the pelagic industry in the form of a manual. It is an important part of coordinating processing in this country so that maximum utilization and value creation is achieved.
Demersal fish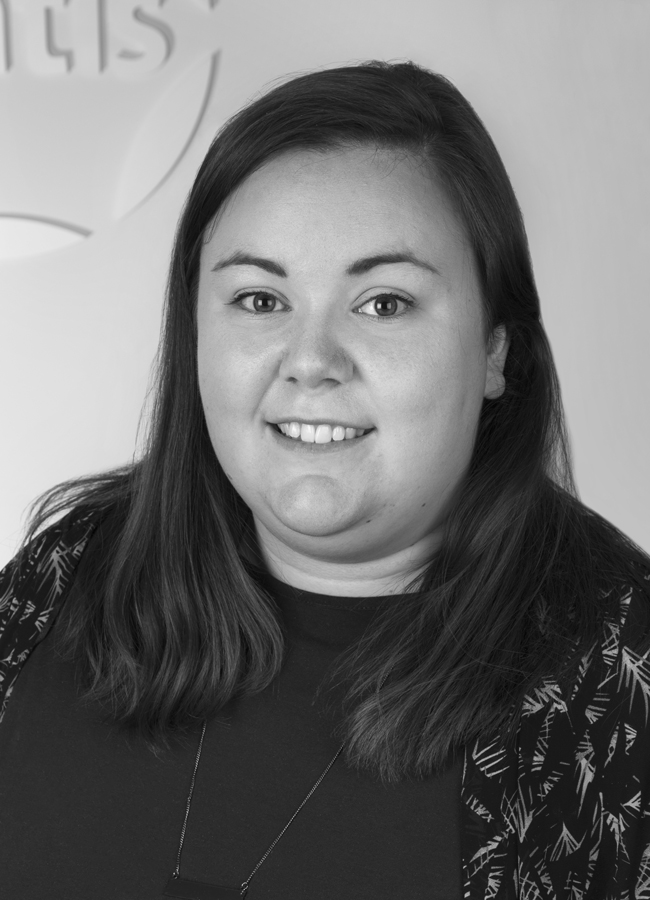 Contact:
Hildur Inga Sveinsdóttir
Project Manager
hilduringa@matis.is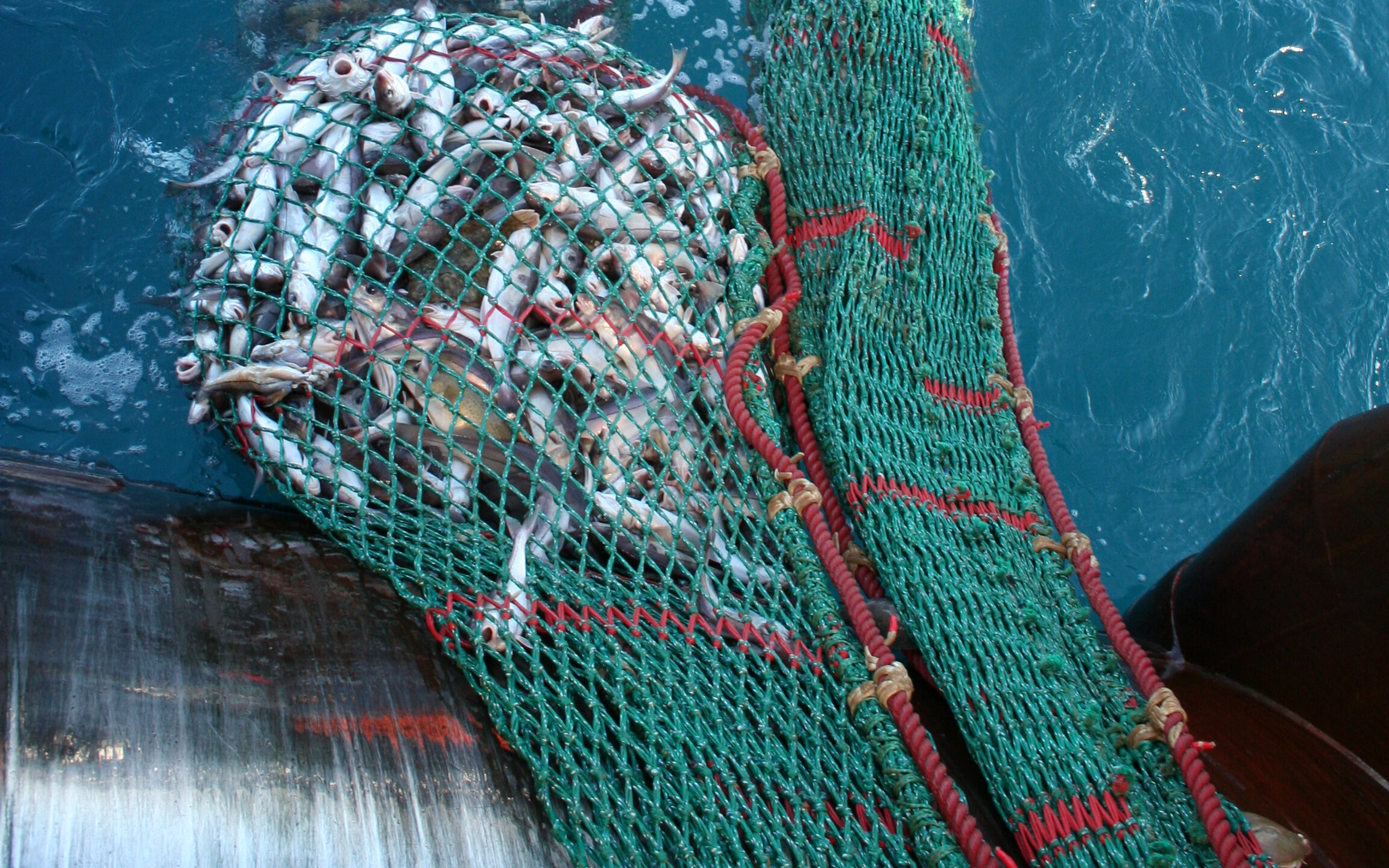 In 2021, Matís' research focus for demersal fish species was on further utilization of underutilized raw materials and improving quality, stability and processes within the value chain. A total of 31 projects were defined as demersal fish projects during the year, and all of these projects were carried out in close collaboration with a large and diverse group of fisheries companies. Analyzes were carried out to improve the utilization and increase value creation from by-products of catfish processing, including product development to increase the value of cod heads and other by-products.
Increased utilization of proteins was also promoted, both from various by-products of whitefish processing as well as proteins that can be processed from water generated during processing, for example by water cutting. The results of these projects indicate that there is still a great opportunity to capture value from the underutilized raw material of catfish processing using relatively simple and cost-effective methods. Emphasis was placed on improving salted fish processes and continued emphasis on the development of technology for handling fresh and frozen fish on board processing vessels, including increasing the possibility of automating processes. Research has also been carried out on how to detect and remove roundworms from fillets automatically. These projects have resulted in improved quality of demersal fish catches and increased product stability.
Several projects aimed to identify opportunities for added value through increased visibility and information provision in demersal fish processing by activating the technological solutions already on the market or developing new and exciting solutions and thus increasing data flow within the value chain, all the way to consumers.
Matís was also involved in projects related to shellfish and shellfish products such as lobster, sea urchins, sea otters and crucian carp. There are also ongoing projects related to the utilization of sharks and seals.
Aquaculture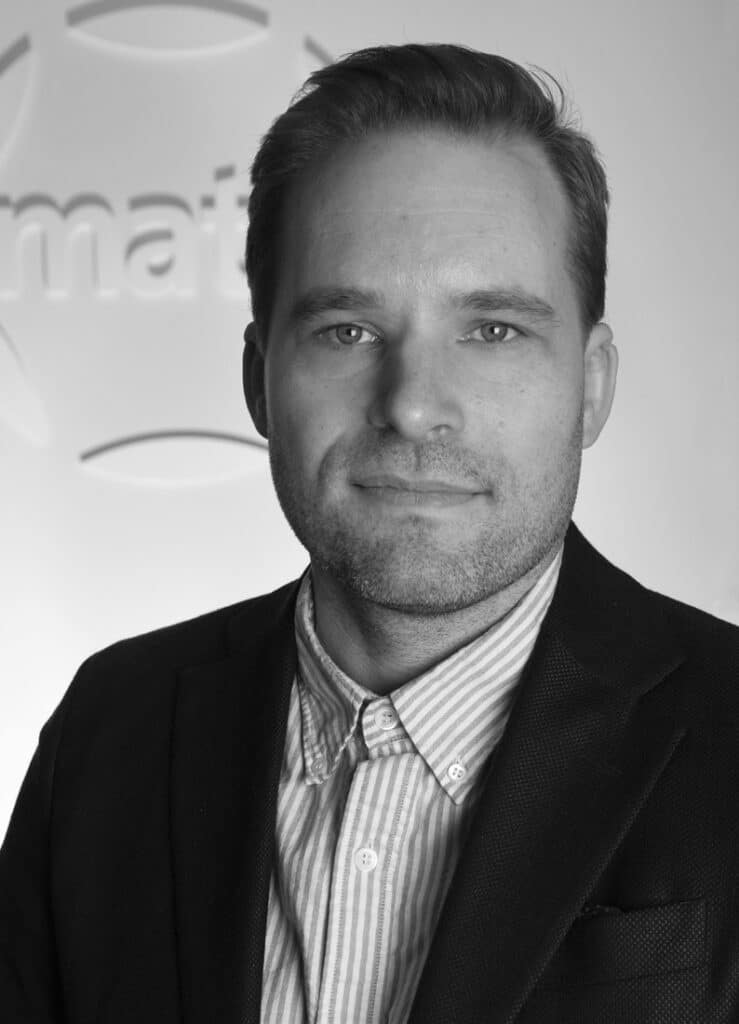 Contact:
Birgir Örn Smárason
professional director
birgir@matis.is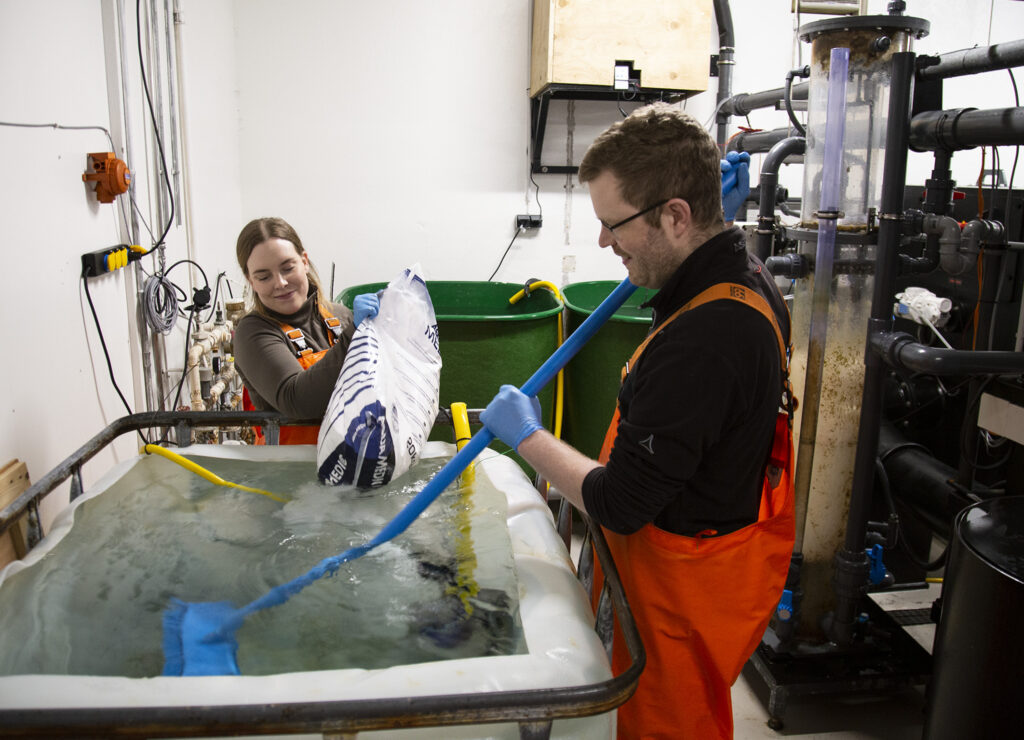 Matís has good facilities and a strong team of experts in the field of aquaculture research, especially in terms of feed research and fish behavior. This part of Matís' operations has been on the rise in recent years in parallel with growing aquaculture. Aquaculture plays an important role in ensuring the world's food security, as well as in value creation and rural development in Iceland. Icelandic aquaculture production has increased sevenfold since 2015 and is expected to grow similarly in the coming years. If all goes well, salmon can be expected to surpass cod as our most important resource. Matís has focused on supporting this industry as much as possible and sought extensive collaboration with the industry. The company has especially focused on feed research, but also on cultivation and genetics, behavior, intestinal flora, processing, product development, packaging, transport and so on. In addition, Matís offers various types of advice and measurements concerning quality and food safety in the value chain of aquaculture.
Matís has had good co-operation with domestic and international companies and institutions in this field. Matís has established itself among the companies and institutions in Europe that are leaders in research and development of new proteins for use in aquaculture feed. In this context, insect proteins, proteins from unicellular organisms, algae and kelp can be mentioned. Matís runs experimental farm, commonly referred to as MARS (Matís Aquaculture Research Station), where there are three closed recycling systems (RAS - Recirculation Aquaculture System) where it is possible to raise fish at different stages of life and control all situations.
In MARCH, feed is produced and feed experiments are carried out on various aquaculture species, including Atlantic salmon, tilapia, char, rainbow trout, shrimp and oysters. When it comes to feed research and feed experiments, Matís has a considerable unique position in the market where the company can also offer quality, chemical and microbial measurements, sensory evaluation, expertise in connection with genetics, processing, product development, packaging, transport, etc. This special position has made Matís a sought-after partner in research projects, and many of the world's largest companies in feed production and aquaculture are now purchasing feed experiments and other specialist services from Matís.
Matís is involved in projects to develop solutions to increase the cultivation of species down the food chain, such as seaweed, sea urchins and sea urchins, and to strengthen sustainable processes through the introduction of integrated multi-trophic aquaculture systems where different species are cultivated together.
Algae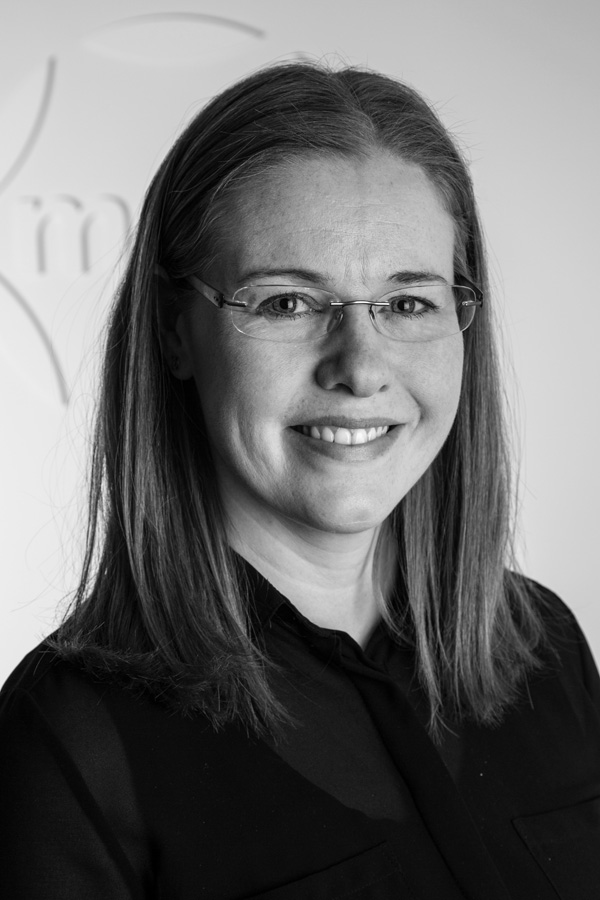 Contact:
Elísabet Eik Guðmundsdóttir
Project manager
elisabet@matis.is
In Iceland, large algae are underused biomass that can be used in a sustainable way for value creation. Domestic parties' interest in the utilization of algae is growing and they are increasingly seeking support and cooperation with Matís. For years, Matís has focused on research into algae and worked on their utilization. In order to promote maximum utilization, value creation and ensure sustainability, Matís has worked to establish common quality standards for harvesting and processing of seaweed and kelp (brown algae) as well as building a knowledge base of the ingredients of selected species with regard to seasonal fluctuations and variability after harvest. Nordic guidelines for monitoring the production and processing of algae are being developed, but Matís has been indirectly involved in this project.
Large algae contain trace elements that are important for the human body but can be dangerous if their concentration in food or feed is too high. The content of iodine in different algae species has been quantified and methods have been developed to reduce the concentration of iodine in seaweed for food and feed production. Methods were developed to ferment seaweed and use the seaweed as a health-enhancing feed supplement in aquaculture. Work is underway development of healthy algae flavors in foods with the aim of reducing salt intake and thereby improving public health. Work continues on developing new and environmentally friendly ingredients from brown algae and red algae for use in food, cosmetics, biotechnology and aquaculture, including development of new extraction methods to isolate and purify bioactive substances from large algae.
Research and development was carried out on enzymes and cell factories that convert complex seaweed sugars into various substances, such as fuel for vehicles and bioplastics, for example for food. The projects are intended to promote
to innovate and help feed, food and biotechnology companies launch new products.
Work was also done research on the content of heavy metals, especially arsenic, in the diverse range of algae found in Iceland. Algae can be rich in heavy metals, including arsenic, and the project is part of Matís' food safety research.
There has been a great deal of interest in growing algae, which is an industry that utilizes resources for which Iceland is known, such as environmentally friendly electricity and clean water. Algae can be used in various ways, such as the production of bioactive substances. Matís is working on several collaborative projects there Algae are grown for the production of, among other things, new proteins in food and feed and the development of a natural pigment that is stable under demanding conditions.
Innovation, entrepreneurs & educational institutions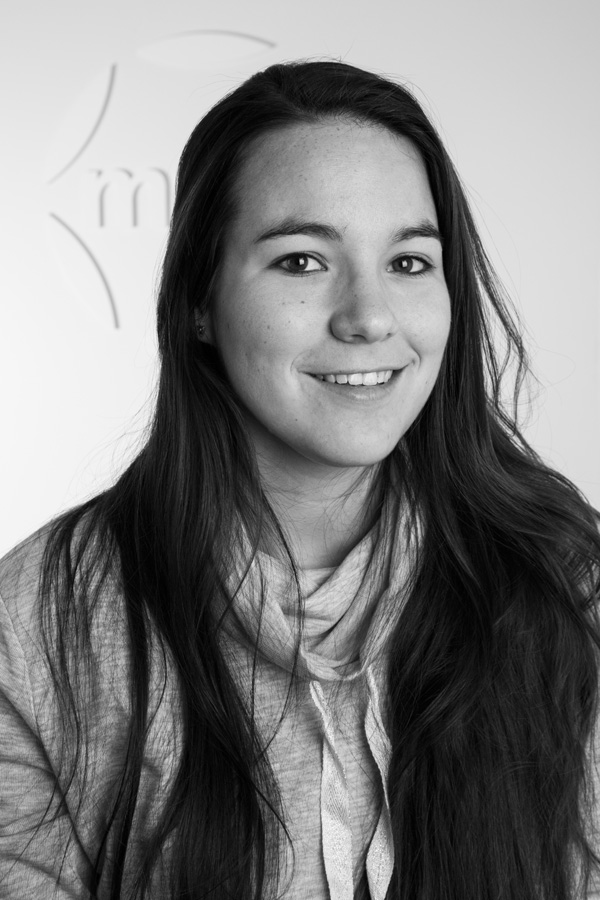 Contact:
Justine Vanhalst
Project manager
justine@matis.is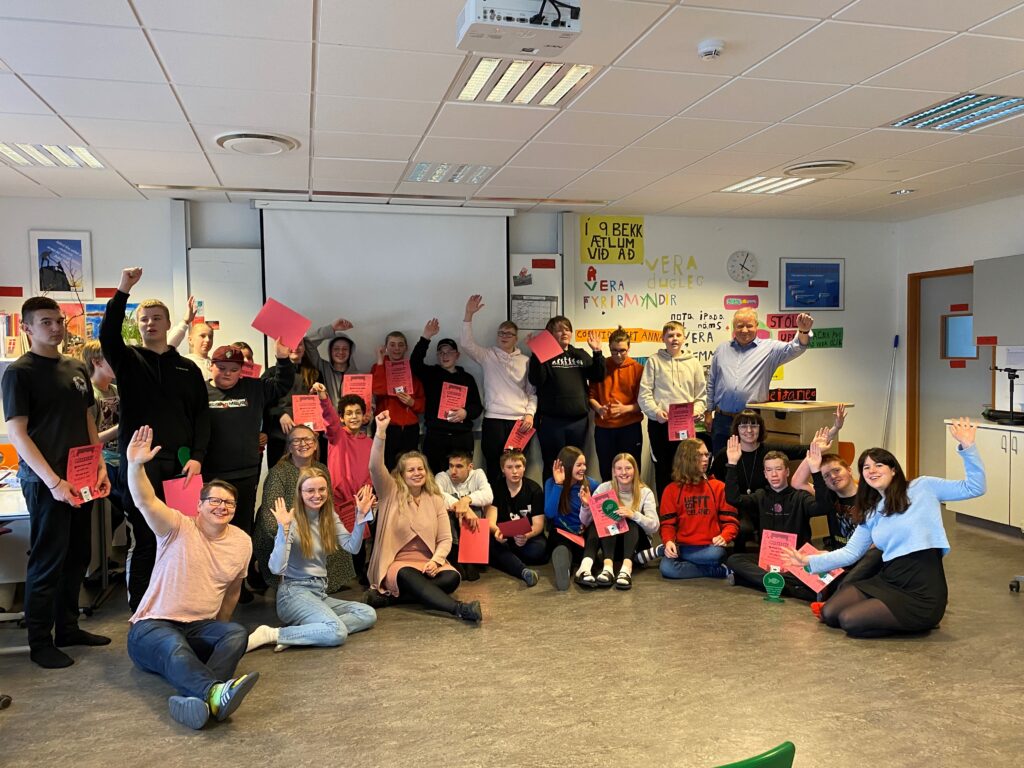 This category includes projects that primarily promote increased knowledge and skills of individuals with an emphasis on innovation and entrepreneurship training. As in previous years, teaching at the university level is part of Matís tam's activities at the University of Iceland, the University of Akureyri and the Agricultural University of Iceland. In addition, in 2021, international innovation courses were held for university students to strengthen entrepreneurship with an emphasis on sustainable aquaculture, future protein sources, specialized nutritional needs and by-products of food production and food processing. Several university students worked on innovation projects in summer work at Matís or on grants from the Student Innovation Fund. In one project, the baby food Krakkakropp og krakkakreistur was developed. The students subsequently founded their own company and were nominated for the President of Iceland's Innovation Award at the end of the year. Two food science students also completed a master's project at Matís, on the one hand on malting Icelandic barley for whiskey making and on the other hand on quality characteristics and consumers' attitudes towards horsemeat.
We set off the educational project Green pioneers of the future to arouse interest and strengthen the knowledge of students in the upper grades of primary school on climate and environmental issues, innovation and sustainable resource utilization in order to mobilize them in the fight against climate change and encourage green innovation.
Teaching material was developed for middle school
on sustainability, food technology and production where the guiding light is a healthy diet for our own well-being and our planet.
Administration and health control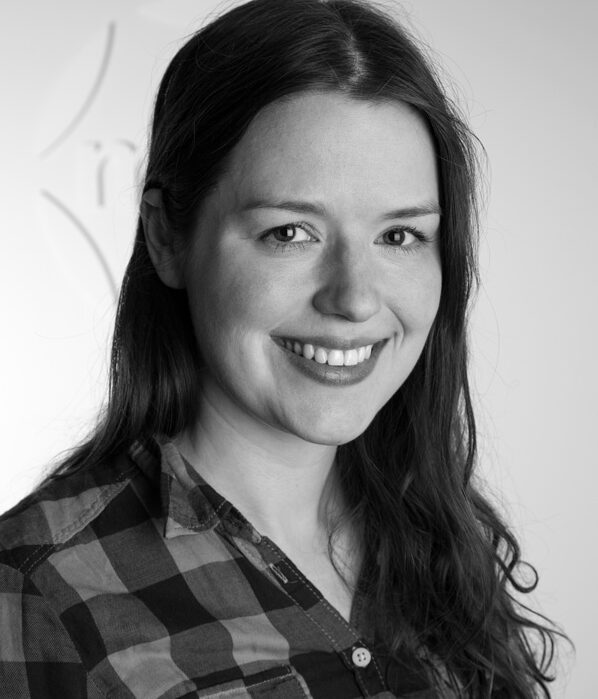 Contact:
Ásta Heiðrún E. Pétursdóttir
division manager
asta.h.petursdottir@matis.is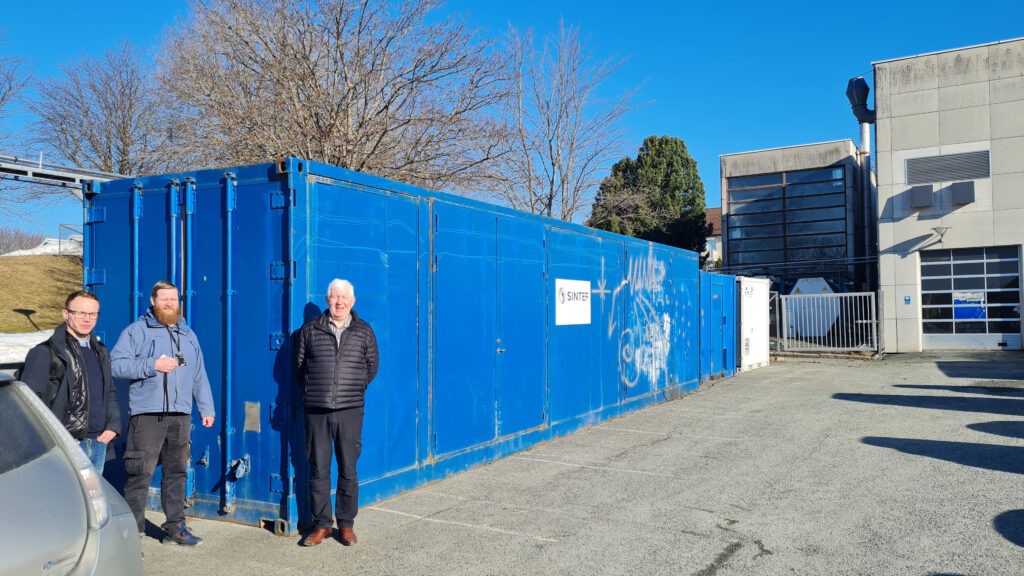 Some of Matís' projects are considered to be particularly useful to the administration and the authorities in decision-making. Projects that fall into this category are diverse and there are examples of such projects that were completed in 2021 analyzes of how to strengthen and better support the blue bioeconomy, examination of the advantages and disadvantages of electronic fisheries control, analysis of consumer behavior as a driving force in food tourism, assessment of possible changes in Nordic food systems due to increased sustainability and changing consumption patterns following COVID-19. Many of these projects are carried out within Nordic, Arctic and European co-operation. This category also includes projects covered by the Icelandic Presidency of the Arctic Council and the Nordic Council of Ministers.
Matís runs reference laboratories in a broad field of microbial and chemical measurements in Iceland, they also fall into this category. Measurements at the reference laboratories are carried out in accordance with international, public and certified measurement methods. They also provide other public and private laboratories with assistance and guidance in measurements, which are discussed in more detail in Chapter 6.
Environmental research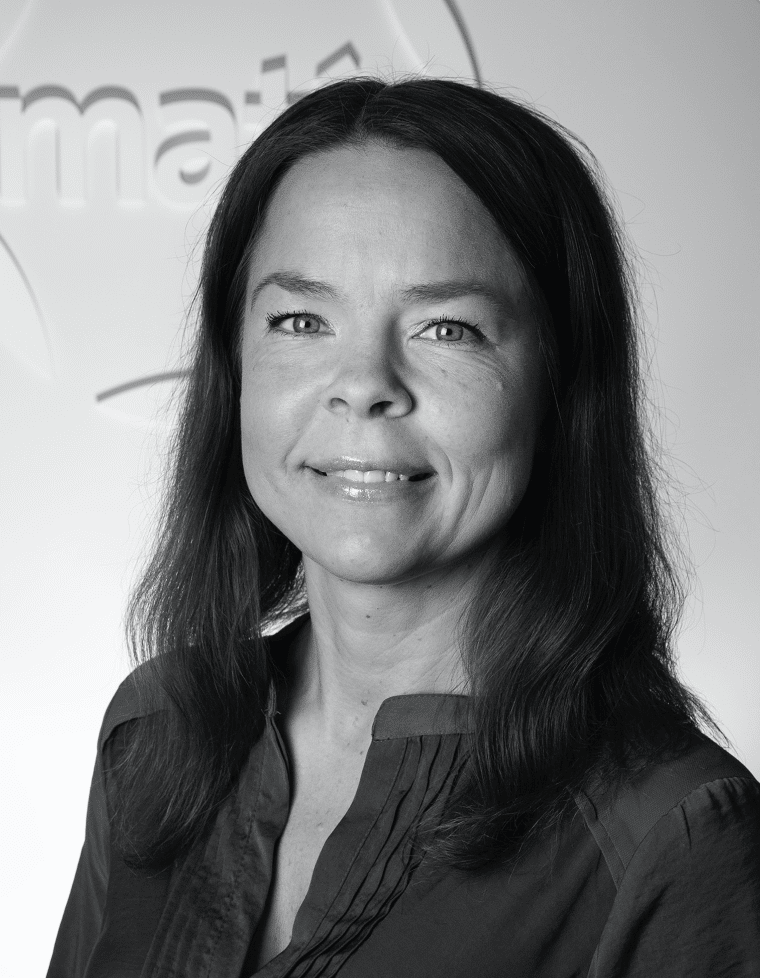 Contact:
Sophie Jenssen
Project manager
sophie@matis.is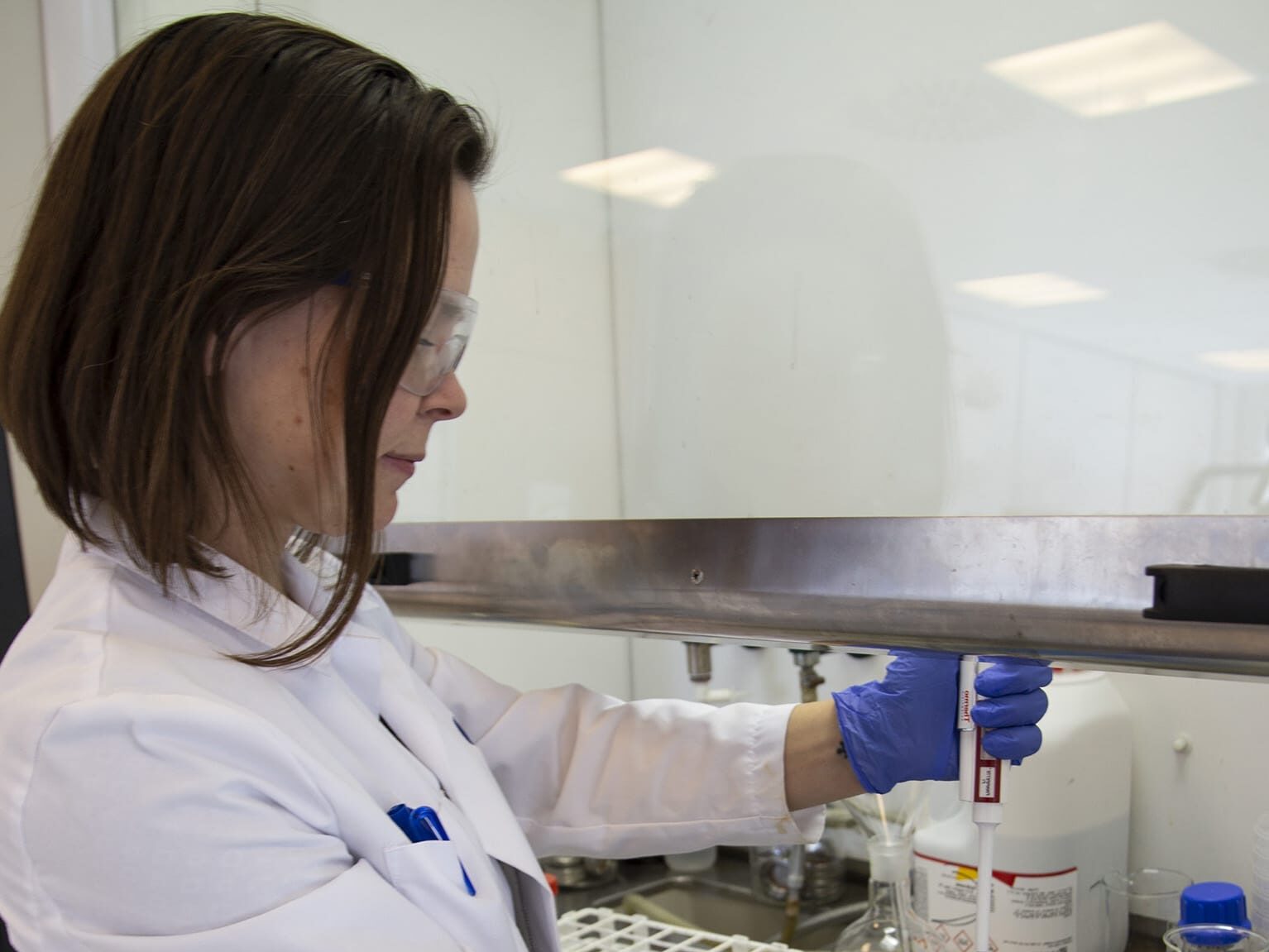 There was some diversity in the nature of Matís' environmental research and innovation projects in 2021. These include projects related to climate change and plastic pollution in the sea, chemical measurements of Icelandic seafood and algae, as well as microbial research.
Within climate issues, the main emphasis was on adapting the fisheries sector to climate change, but during the year a project was completed where Matís developed a methodology for setting up an adaptation plan for the fisheries and aquaculture sector.
An international seminar on plastics in the Arctic and the "Arctic" was held in connection with the Icelandic Presidency of the Arctic Council. A summary of the seminar can be found on the website NordMar Plastic and the Arctic Council. NordMar plastic has teamed up with Ocean Missions to raise public awareness of the impact of plastics and the importance of recycling and reducing plastic use.
The teaching material "Clean Ocean" was published and is accessible to everyone on the NordMar Plastic website and Landverndar. Materials in weathered microplastics were also quantified and a risk assessment was performed.
Research on the diversity of marine microorganisms has increased in recent years, but there is little information on microorganisms in the ocean around Iceland. Matís has researched in collaboration with the Marine Research Institute microbial diversity in samples (around DNA) from sampling centers around the country to investigate the effects of global warming and ocean acidification on microbial diversity and chemical cycles in the ocean. The results show that there is a difference between microbial communities in the north and south of the country and that the basis of the food chain in the sea, primitive microorganisms, is much more diverse and dispersed than previously thought.
In addition to the aforementioned projects, Matís, together with the Marine Research Institute, hosted a conference on the use of DNA (eDNA) to monitor biodiversity in the sea and freshwater. There was a growing emphasis on the development of the eDNA methodology, but its use can have a significant effect, for example in monitoring smelt salmon in Icelandic rivers, alien species in the sea and in capelin exploration.
As part of a service agreement with ANR, Matís handles monitoring of undesirable substances in edible parts of seafood. Results for seafood in 2021 have been compiled (Matís report 01-22). The aim of the project is to demonstrate the position of Icelandic seafood in terms of safety
and wholesomeness and to use the data in food risk assessments to safeguard the interests of consumers and public health. The project builds a knowledge base on the amount of undesirable substances in economically important species and marine products and is defined as a long-term project where constant expansion and revision is necessary. In general, the results obtained in 2021 were in line with previous results from 2003 to 2012 and 2017 to 2020. The results for 2021 showed that all samples of seafood for human consumption were well below the EU maximum values for persistent organic pollutants and heavy metals and that Icelandic seafood contains insignificant levels of persistent organic pollutants (dioxins and PCBs), pesticides and heavy metals (cadmium, lead and mercury).
Development assistance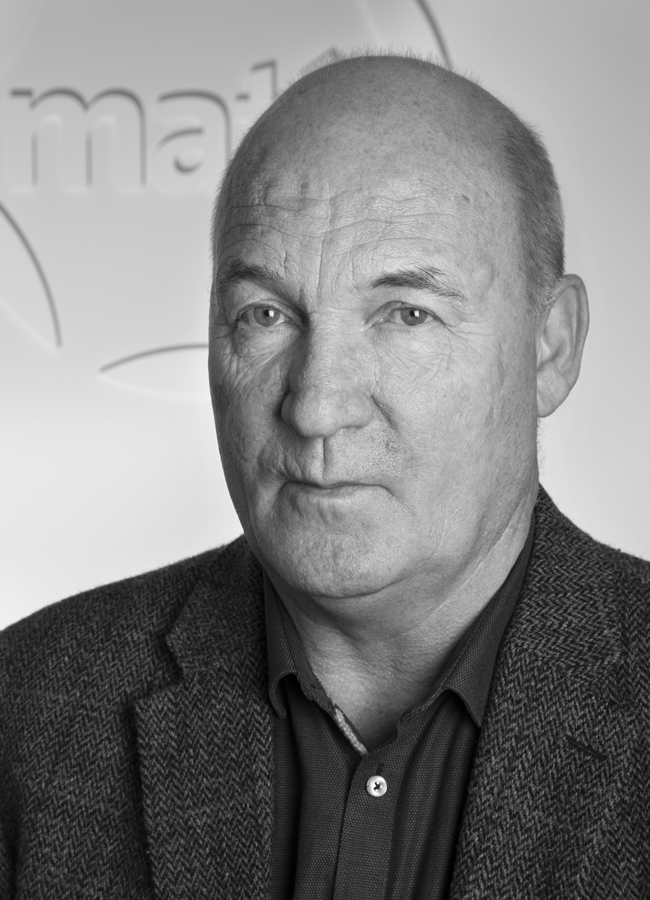 Contact:
Margeir Gissurarson
Project manager
margeir@matis.is
In the year 2021, Matís participated in five projects that
are part of Iceland's development assistance. Cooperation with Fisheries School GRÓ-FTP (formerly UNU-FTP) continued and manages Matís the school's quality management line.
The School of Fisheries did not accept students in the school year 2020-2021 due to COVID-19, but instead videos and educational materials were made which Matís staff took part in preparing. The school then took on students again in the autumn months of 2021 and 27 students were enrolled, of which six were students in the quality management line.
Among Matís' other projects related to development aid were courses on hygiene and food safety, work on the design and construction of smoking facilities for fish in the Tombo marine area of Sierra Leone, the construction of a food research laboratory in Liberia and the installation of geothermal dryers for food. Kenya. All these projects have been delayed due to COVID-19 but will be continued when the travel restrictions are lifted.
Service measurements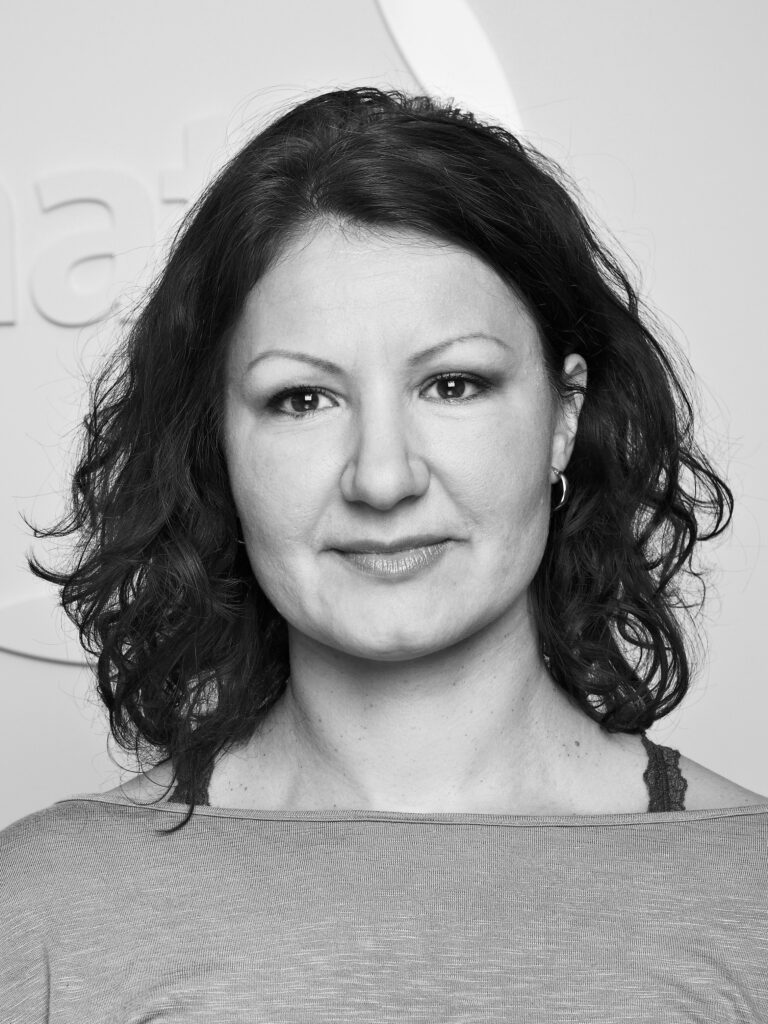 Contact:
Natasa Desnica
professional director
natasa@matis.is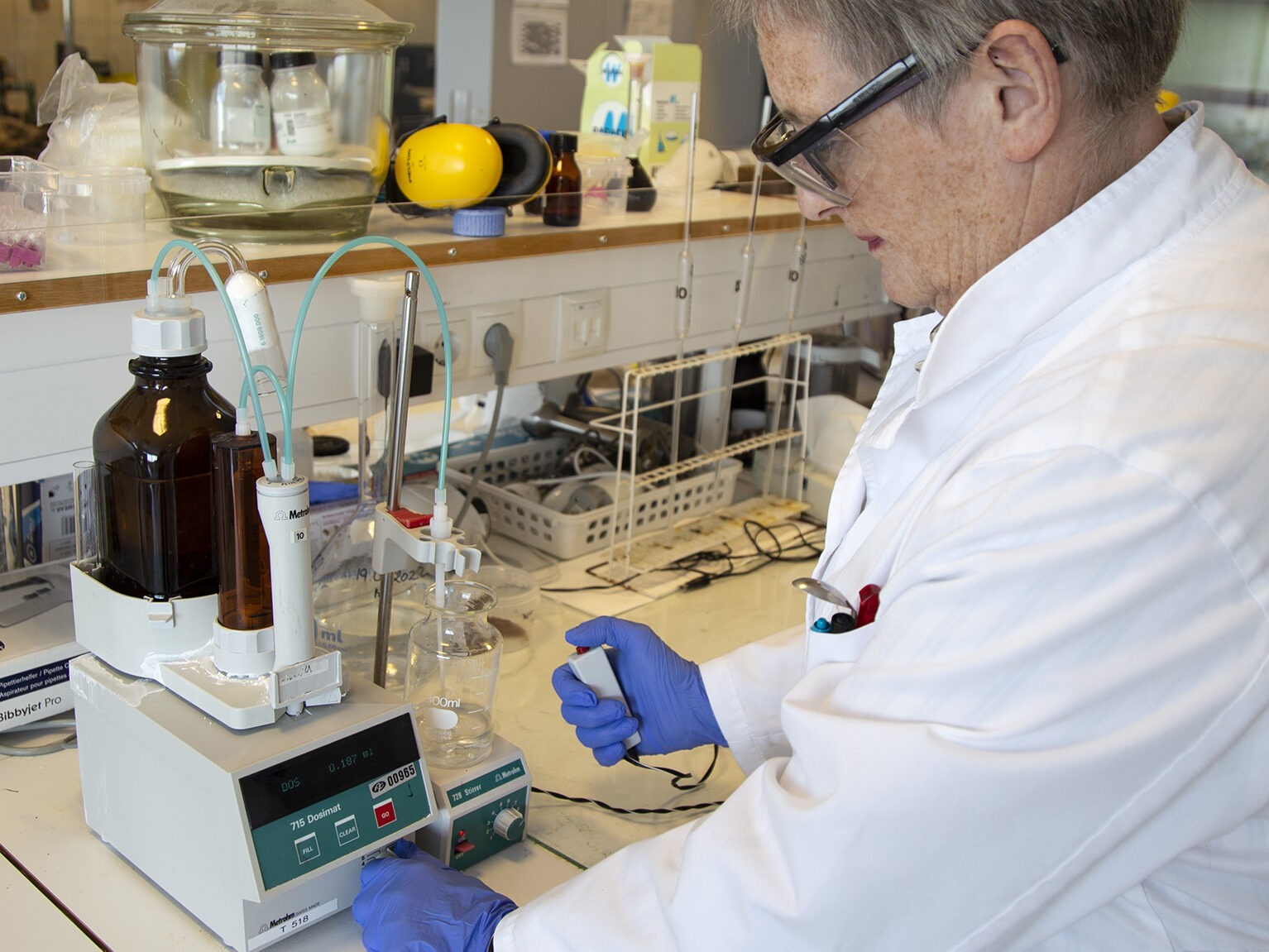 To ensure safety, wholesomeness, quality and traceability in any kind of food production, various measurements are needed that show that all production processes are in a good and safe direction. Matís has accreditation for a large proportion of the methods used, but accreditation is a seal of quality that certifies internationally recognized methods and equipment.
Matís Laboratory offers microbiological, chemical and genetic research on food, water, raw materials, medicines, feed and environmental samples. Matís service measurements take place in Reykjavík and in Neskaupstaður. During the year, more than 11,000 samples were taken for microbiological and chemical measurements, but the scope of measurements for each sample varies, as many different measurements are often performed on each sample. About 15% samples were measured in Neskaupstaður.
Measurements focus on the composition of raw materials and products in food processing and feed preparation as well as changes in the quality of those that occur during processing and storage, for example in connection with nutritional value, shelf life and stability. Matís also performs sky food, but it is a systematic assessment of the smell, taste, appearance and texture of foods to assess their quality. Matís is also performing genetic and species analysis of commercial stocks, livestock and food which can be used, among other things, to prevent food fraud or in research on the origin of farmed salmon that have escaped from pens and are caught in rivers.
Are also implemented parental diagnoses and genetic selection research. In 2021, scrapie analyzes were performed on approx. 1100 sheep and parental analysis performed on about 1500 horses. Matís is currently in negotiations with the Agricultural Advisory Center regarding the company's involvement in large-scale genetic analyzes for the introduction of a selection of genomes in the Icelandic cow population. Genome selection will accelerate genetic progress in the cow population and increase the safety of breeding work. It is estimated that about 8000 artefacts will be genetically analyzed annually at Matís' laboratory in genetics. In addition to measurements, Matís provides public bodies, food companies, pharmaceutical companies, slaughterhouses and private parties. measurement advice. Matís has the special position of being able to integrate experimental aquaculture research, chemical and microbial measurements and sensory evaluation, and therefore provides a comprehensive service to customers.
Matís conducted a customer satisfaction survey with the measurement service in 2021 and about 86% customers were satisfied with the service and the vast majority had confidence in the results (93%).
Other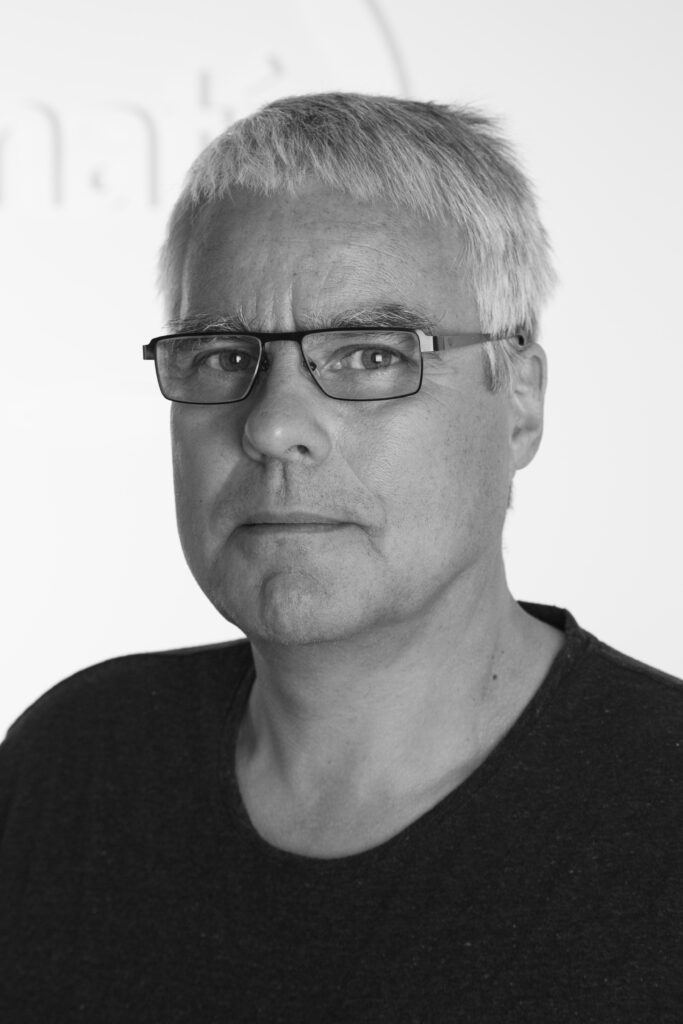 Contact:
Óli Þór Hilmarsson
Project manager
olithor@matis.is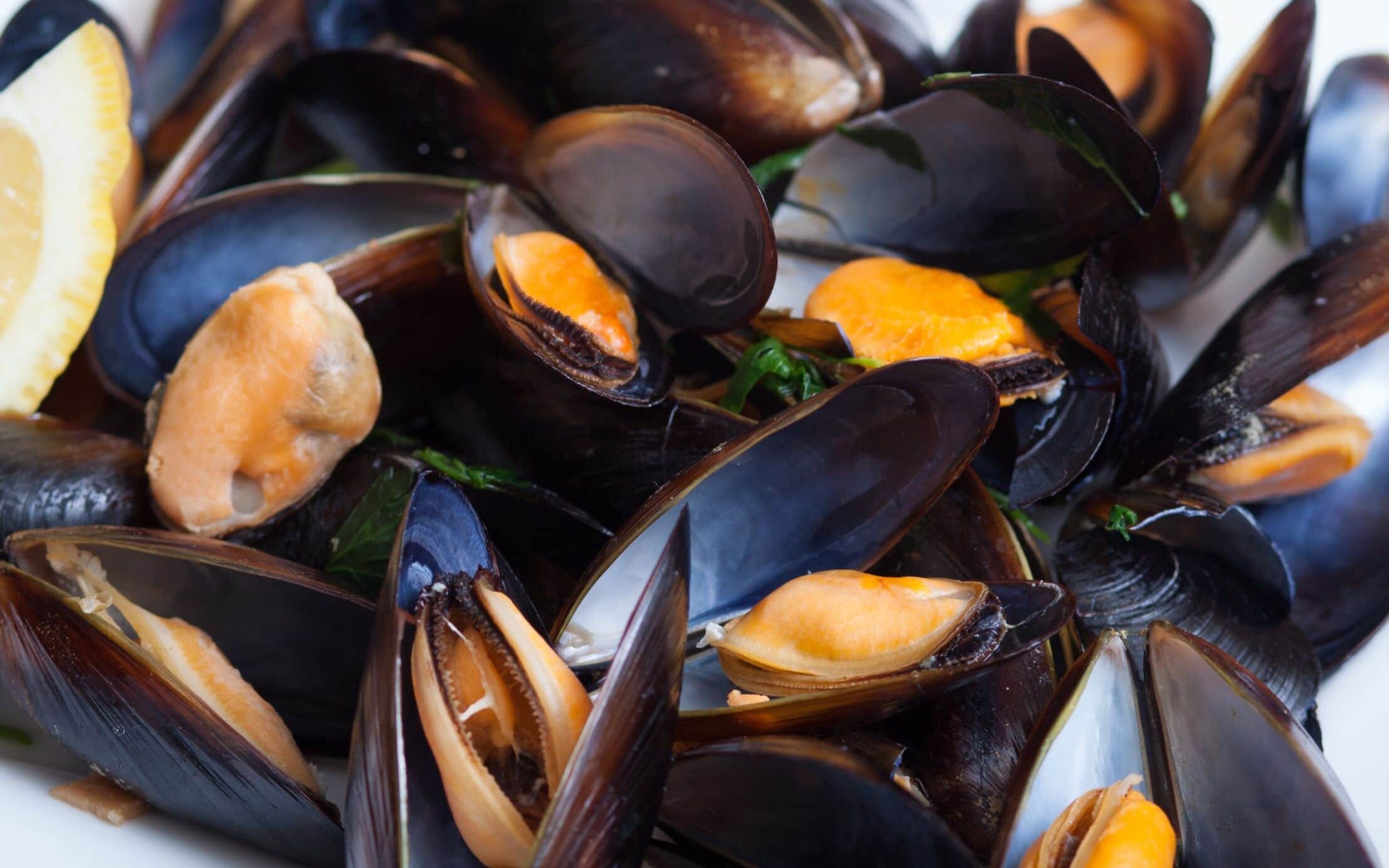 This focus category includes a group of diverse projects that either do not fall into any of the above categories or fall into more than one focus category, such as projects such as services for both fisheries and agriculture. This category also includes projects related to the research and exploitation of the country's unique genetic resources, in particular microorganisms and enzymes their. A total of 29 projects were defined in this category in 2021, and 8 of them were in the field of food safety, 10 in the field of public health and 11 in the field of value creation. Examples of food safety projects are research and development of E. coli drug resistance, analysis of food labeling solutions, water quality analysis, and bacterial and viral analysis. An example of a project related to public health is risk assessment of young people's caffeine consumption, utilization of micro-organisms in food production with new sustainable food systems, development of nutritional treatments for the elderly after hospital discharge and operation and maintenance ÍSGEM. Among the projects that mainly focus on value creation in this category are access to development forums and clusters, utilization of thermophilic microorganisms, development of pigments for the food industry and utilization of a variety of life resources, such as lupine.
In light of the increased supply and consumption of energy drinks by Icelandic young people, Matvælastofnun requested that the Risk Assessment Committee in the field of food, feed, fertilizer and seed products make a quantitative assessment of how much caffeine young people ingest through beverages and whether consumption has a negative effect on health. the young people. Work on risk assessment for primary school students in 8.-10. class and upper secondary school students began in October 2019 and Matís was hired to take on project management.
The risk assessment committee returned a report on health risks due to the consumption of Icelandic young people in 8.-10. class and high school students on caffeine in beverages on the one hand in October 2020 and on the other in November 2021. The committee concluded that the consumption of Icelandic young people is considerably higher than has been seen in previous research and gives rise to measures to minimize young people's consumption of energy drinks that contain caffeine and prevent negative effects on their health.
Extensive collaboration
The basis for Matís' work is strong collaboration, both domestically and abroad, with companies, institutions, authorities and entrepreneurs. The map to the right shows selected partners in research projects that Matís came up with in 2021. Click on the map to see partners and projects carried out in collaboration with them.
The Office of the Medical Director of Health
Ministry of Industry and Innovation
Icelandic Farmers' Association
Association of Icelandic fishmeal producers
Geitfjárræktarfélag Íslands
The primary school east of the lake
Marine Research Institute
The Icelandic travel cluster
Icelandic Saltfish Producers
Jóhanna B Þorvaldsdóttir, farmer
Agricultural University of Iceland
Lovísa R Bjarnadóttir, farmer
Icelandic Food Wealth Ministry of Industry and Innovation
Menntaskólinn í Kópavogur
Iceland Innovation Center
Laboratory of Medicine and Toxicology
Sandgerði University of Iceland Research Center
Horticultural Farmers' Association
Sif Matthíasdóttir, farmer
Sigrún Indriðadóttir, farmer
Ministry of Fisheries and Agriculture
Horticultural Sales Association
Stóra Ármót - Experimental farm for cattle breeding
UI Experimental Station at Keldur.
UI Laboratory of Pathology at Keldur
Þörungaverksmiðjan / Thorverk
Agricultural Advisory Center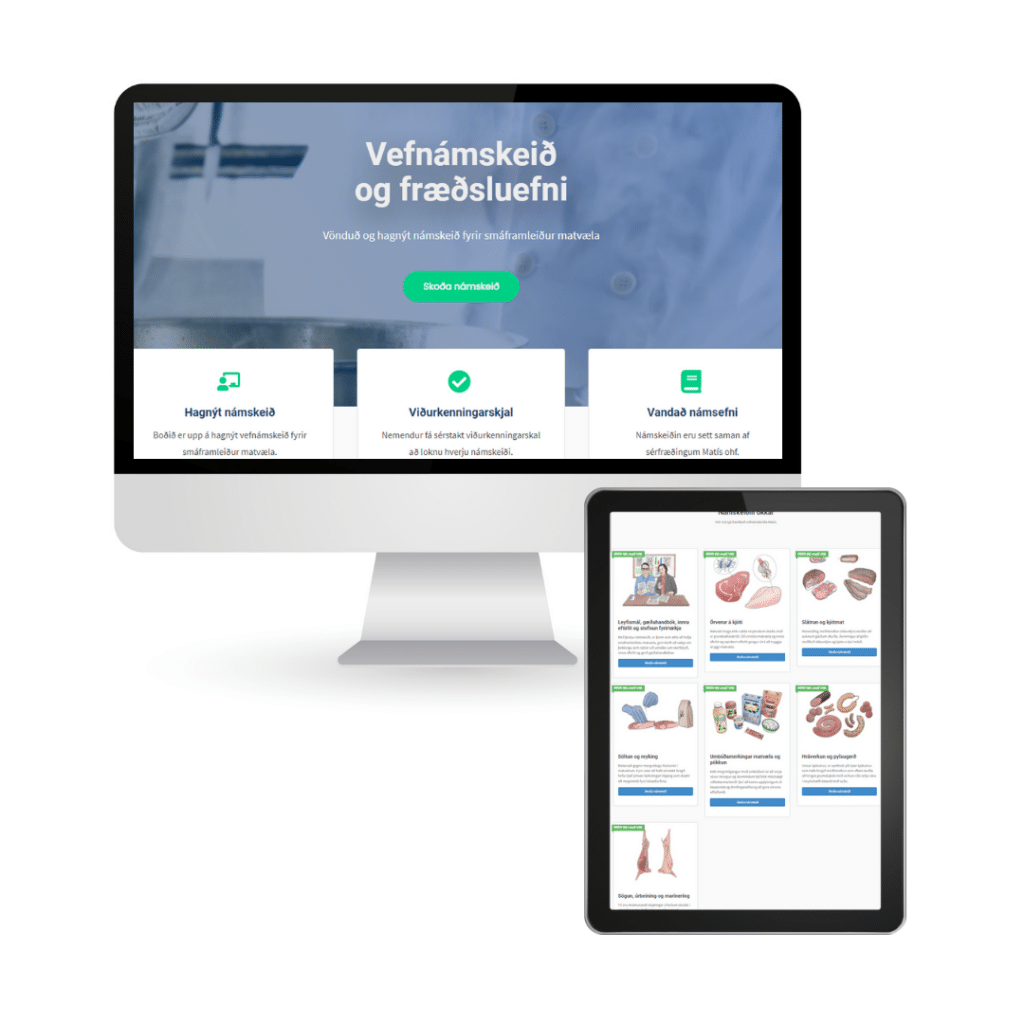 Matís' other activities that support the Icelandic economy
Matís publishes and disseminates a variety of educational material, and conducts courses and training, such as web courses on the website namskeid.matis.is. Óli Þór Hilmarsson, project manager at Matís, together with a strong team manages the dissemination educational material.
In addition to collaborating through research and innovation projects, Matís supports its customers with measurement services and consulting, by offering various types of education and training and through operations. food factory. Matís provides advice to entrepreneurs and companies in areas that fall under the expertise of its employees. Matís has, among other things, performed feasibility studies, been involved in product development, processing design and information gathering for its customers. Matís publishes and disseminates a variety of educational material, such as the fish book and the meat book which can be found on Matís' website, and provides courses and training, e.g. webinars.
Matís runs food factory to assist entrepreneurs in food processing. There are facilities for a variety of food processing that users use to produce their products according to the issued permit from the health authorities. The year 2021 was marked by the COVID-19 pandemic and only seven people used the facility, but the number of rental days was much more than the year before or 720 instead of almost 500. This is partly due to the fact that two people got permanent facilities and could work every day. in their projects.
Advisory services to the government and committee work
In accordance with the service agreement, Matís provides advice to the government and the company's experts participate in the work of committees and working groups, answer questions, give comments and opinions on regulations and bills concerning Matís' role.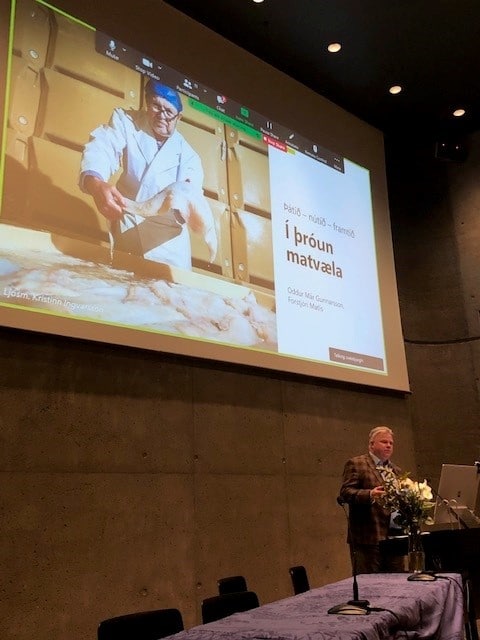 The experts also sit on various governing and scientific committees of grant funds to present Icelandic views and thus support the involvement of Icelandic parties in international research collaboration and defend Iceland's interests abroad.
Matís' experts work in the working groups of the European Food Safety Authority (EFSA), but Matís is approved as Article 36 establishment of EFSA. Only bodies with extensive scientific knowledge in the field of food safety and risk assessment, as well as being professionally independent and conducting research related to food safety are eligible for EFSA approval.
For example, Matís' expert has worked in the EFSA working group on the transport of fresh fish products. In this field, Matís has done important work over the years by working for the interests of Icelandic seafood exporters. This work has led to an increased awareness of what rules apply to the transport of whole, fresh fish and what rules are expected.
The main tasks of Matís staff in 2021 in committees and working groups were:
Member of the professional council of the Marine Research Institute
Chair of the Risk Assessment Committee in the field of food, feed, fertilizers and seeds
Participation in a working group on food waste
Member of the Advisory Committee on GMOs
Member of the Board of Directors of the Horizon Europe Research Program, Cluster 6 (Food, Bioeconomy, Natural Resources, Agriculture and Environment
Member of AG-Fisk, a working group under the auspices of the Nordic Council of Ministers that shapes research and co-operation between the Nordic countries, including NordForsk and Nordic Innovation
Member of the Board of Directors and Scientific Committee of Bio-Based Industries (BBI) / Circular Bio-based Europe (CBE)
Member of the Advisory Committee on Sustainable Ocean Economy within Nordic Innovation
Participation in the Nordic Committee for Food Analysis Methods (NMKL)
Member of the Nordic Committee for Agriculture and Food Research (NKJ)
Participation in the Atlantic Ocean Research Alliance (AORA) Working Group on Policy Documentation: Marine Microbiome Roadmap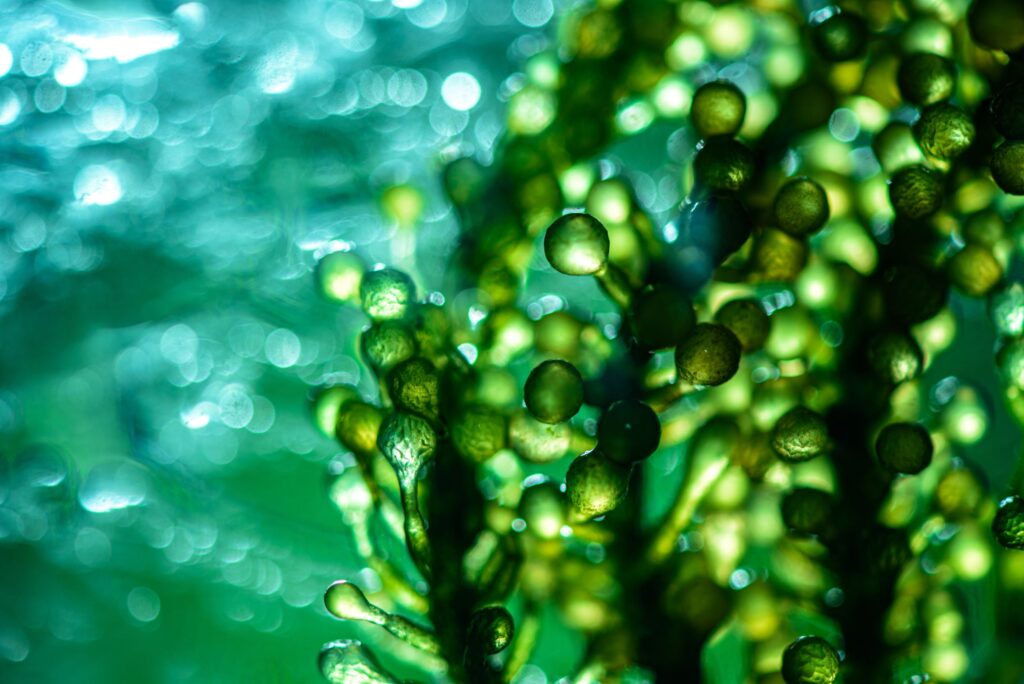 Food security and priority services
Matís plays an important role in ensuring the safety and wholesomeness of food and has been designated as a Reference Laboratory (TVR) in the following areas:
Diagnosis and testing for human-to-animal diseases (suns) in the field Salmonella in food
Monitoring of marine life
Research on Listeria monocytogenes
Studies on coagulase-positive cluster cocci, incl Stapylococcus aureus
Studies in Escherichia coli, including verotoxin E. coli (VTEC) producing versocytotoxins
Animal protein research in feed
Pesticide residue studies
Studies on heavy metals in feed and food
Research on natural toxins (including fungal toxins)
Research on substances formed during production
Research on persistent organic pollutants in food and feed
In order for laboratories to be nominated
as TVR, they must be accredited in the relevant field of research or testing. TVR must be able to demonstrate that measurements in the relevant areas are made in accordance with international official and certified measurement methods. TVR is also obliged to provide other laboratories with assistance and guidance in specified measurements, whether the laboratories are private or public. Matís is obliged to participate in comparative tests organized by the European Union Reference Laboratories (EURL) as well as annual meetings organized by EURL where the main innovations in measurement methods, impending changes in maximum values in regulations in the field of each reference laboratory, etc. are reviewed. TVR is obliged to disseminate this information to stakeholders, ie. to the competent authorities in the field of food safety (Matvælastofnun and the Ministry of Industry and Innovation) as well as designated public laboratories.
Guarantors have been appointed by Matís for all eleven areas in which Matís is nominated, and information and planning meetings have been held during the year with these guarantors so that they are informed of their responsibilities and responsibilities. An annual report for the year 2021 has also been compiled on the activities of the reference laboratory for which Matís is nominated (Matís report 09_22).
At the end of 2020, a new service agreement was signed with ANR for three years on the operation of a reference laboratory and food safety and priority services. Matís 'security and priority services involve ensuring the authorities' access to security services at an accredited laboratory. In the event of a food crisis, it is possible to ensure a minimum response time to unexpected events that could threaten food safety and consumer health. Matís' safety and priority services also ensure that the necessary equipment and expertise are available for Icelandic inspectors to carry out food inspections.
Matís all over the country
Matís plays an important role in value creation, public health and food security throughout the country in strong collaboration with a large group of partners.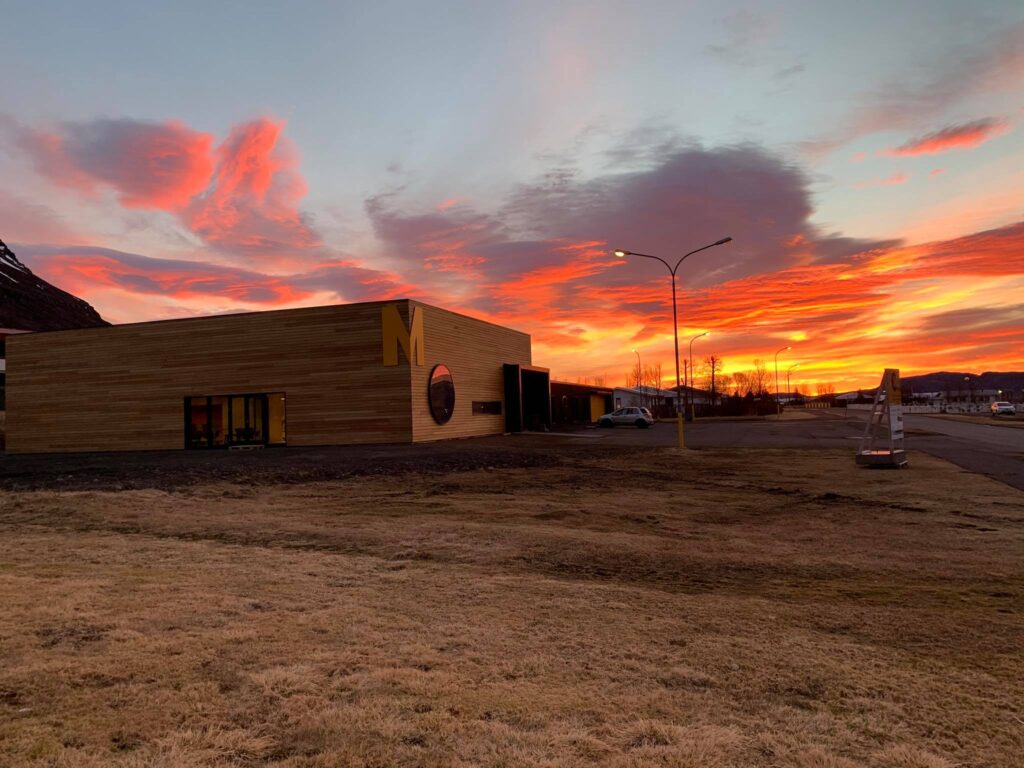 Matís plays an important role in value creation, public health and food security throughout the country in strong collaboration with a large group of partners. Almost every single Matís research and innovation project is carried out either in direct collaboration with parties outside the capital area or in other ways contributes to development and value creation in the countryside.
Matís has five offices, in Reykjavík, á Akureyri, Ísafjörður, í Neskaupstaður and Westman Islands. There was no permanent employee in the Westman Islands during the year, but Matís is in good cooperation with companies in the area and the aim is to hire an employee for the office. In addition, one Matís employee has permanent facilities at the Agricultural University of Hvanneyri.
Emphasis on Matís' offices
The main purpose of establishments in rural areas is to strengthen relations with the business community and stakeholders. Emphasis has been placed on aquaculture in the Westfjords, processing technology and catfish fishing in the North, and pelagic fishing / processing in the East. In addition, Matís' staff has had facilities in the Westman Islands to ensure cooperation with companies and be involved in the development that is taking place in the area. Matís' employee in Hvanneyri mainly conducts agricultural research.
Westfjords:
Breeding center
Farming techniques: feed production, feeding, product processing, tributaries, environmental issues.
Fire information gathering; environment, employment, regional affairs, value creation.
University, education and training center.
North:
Processing technology platform
Processing technology and biotechnology in food processing with an emphasis on catfish and agricultural products.
Information technology, data processing, automation and the exploitation of opportunities in the fourth industrial revolution.
Technology platform for development and innovation in food production.
East:
Pelagic processing and raw material flows
Biomass center, development center for pelagic fish and tributaries of marine products.
Measurement service.
Product development - feed, food, nutrients, biotechnology, process analysis.
Data collection - modeling. Basis for the solutions of the fourth industrial revolution.
University, education and training center.
Strengthening Matís' offices in the countryside
In 2020, the Minister of Fisheries and Agriculture made a special agreement with Matís on further strengthening the company's operations in the countryside in accordance with the Minister's policy on increasing jobs and increasing value creation in the countryside. The agreement enabled Matís to increase collaboration with companies, institutions and entrepreneurs in rural areas and to bring its operations and services closer to its customers.
Matís' office in Akureyri conducts research, development and innovation in collaboration with companies in the North, the University of Akureyri and other institutions in the area. The aim is to further strengthen co-operation with the industry in the area with the establishment of a Development Forum where work will be done on the development of technological solutions in food production. Matís' three employees are located in Borgir in Akureyri and the aim is to further strengthen the establishment in the near future.
Matís' office in Neskaupstaður handles projects in the field of service measurement, development and research. Changes took place in the office's operations in the year 2020 when a project manager was hired with the aim of increasing collaboration with companies in East Iceland in development and research work. There has been good experience of the recruitment and numerous research and innovation projects are already underway in collaboration in the area as well as elsewhere in the country.
A biomass plant was set up in Neskaupstaður in collaboration with the pelagic industry. The biomass plant consists of perfect processing equipment that is well suited for the development and processing of protein and oil from by-products of food processing for human consumption or feed preparation. The equipment is partially removable.
Five employees now work at the office in a new building called Múlinn Samvinnuhús. The building includes a business development association, public institutions and companies. The new building supports Matís' further collaboration with parties across the country as well as with the area's industries.
The office in the Westfjords is a center of knowledge and communication with aquaculture, including in connection with breeding, diseases, feed, processing, product development, packaging, transport, etc. One employee works at the establishment.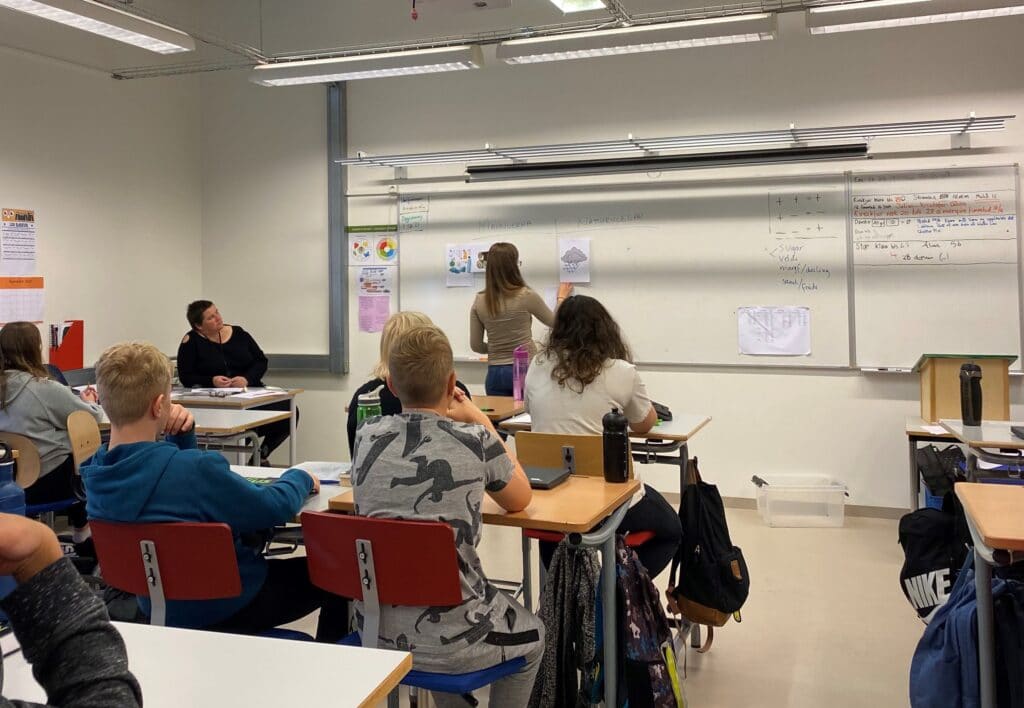 Research collaboration with educational institutions
Matís plays an important role in linking research and innovation in educational institutions to the needs of the business sector and has formed an important bridge between science and the food sector.
Matís' collaboration with educational institutions and companies results in targeted training of newcomers in innovation, which is tailored to the challenges and solutions for the food sector. Through dialogue and collaboration with all stakeholders on emphases and projects and through targeted student collaboration, we ensure that the research and innovation projects bring progress and value into the companies and society.
Special co-operation agreements have been renewed between Matís and the University of Iceland (UI) and Matís and the University of Akureyri (HA) in 2021. Matís and UI have six joint employees and many Matís specialists teach part-time teaching at various other educational institutions, such as the Agricultural University of Iceland ( LBHÍ) and the University of Akureyri. Matís rents facilities at the University of Iceland for teaching in a master's program in food science. Specialists at Matís supervised and taught courses on food safety, food microbiology, quality management and sensory evaluation of food, in addition to teaching in other courses at UI, HA and LBHÍ.
A considerable number of students in research-related studies work on their final projects (BSc, MSc and PhD) in collaboration with Matís. Students in master's and doctoral studies receive education and training in the field of research and innovation at Matís in collaboration with educational institutions, research institutes and companies. Many of these students have started working for the companies themselves after graduation, for example as quality managers or innovation and development managers. The student collaboration trains key employees for the food sector, which results in new knowledge, processes and products in the business world.
Several BSc students at the University of Iceland and the University of Akureyri worked on their final projects at Matís in 2021. There were 12 students who graduated from Matís' master's program, all from the University of Iceland in subjects related to fisheries and agriculture. Six in food science, four in engineering, one in environmental and resource science and one in biology. One student completed his doctoral studies at Matís on sustainable aquaculture from the Norwegian University of Life Sciences.
Every year, many foreign students come to Matís and the company has thus gained collaborative connections all over the world. These are master's interns who come six months at a time and master's and doctoral students who come mainly from European countries. A total of 23 trainees from five countries at Matís were interns in the year 2021, i.e. from Austria, Croatia, Denmark, France and Germany. Matís also contributes to development aid and is a partner in teaching at the Fisheries School, GRÓ FTP, where emphasis is placed on practical knowledge. Six GRÓ FTP students from five countries came to Matís in 2021, i.e. from Liberia, Kenya, Nigeria, Tanzania and Uganda.
A strong core of research and innovation in fish processing has developed in collaboration with the University of Iceland, the University of Akureyri and fish processing companies in rural areas. Matís' three employees had come a long way with their doctoral projects in food science during the year. Two work for Matís in Akureyri and the third is working on his project in Reykjavík and Neskaupstaður. Their projects are on environmental impact, new and sustainable protein production in food and feed, innovation in the demersal fish value chain and on the redesign of fishmeal processing processes so that proteins and fish oil can be produced for human consumption.